A proposed new hotel is being planned in El Cotillo. It is intended to be built on the front line between the Marfolin apartments and the "Sotavento" apartments. It is also proposed to cover two plots taking it all the way back to the main road.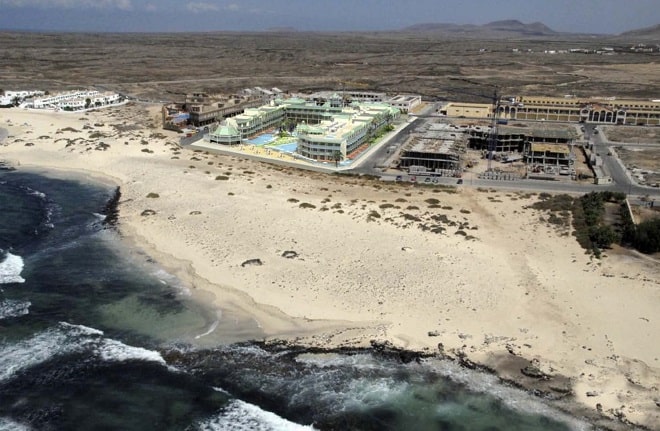 It would house up to 500 tourists at a time and would include a large swimming pool.
Developers
It is a joint venture between Jandía Esmeralda, a hotel chain with properties in the south of the island and Arcor Plan a construction company based in Puerto del Rosario. Many local organisations are against its development so we will have to see what happens. It could put serious strain on amenities such as sewage and the water supply, which already struggles during August.
I certainly think it would be a bad move as El Cotillo would be spoiled by additional hotels, particularly if they are all-inclusive. Its charm is its village feel.
Full article here in Diariode Fuerteventura (in Spanish)