Meeting with the town council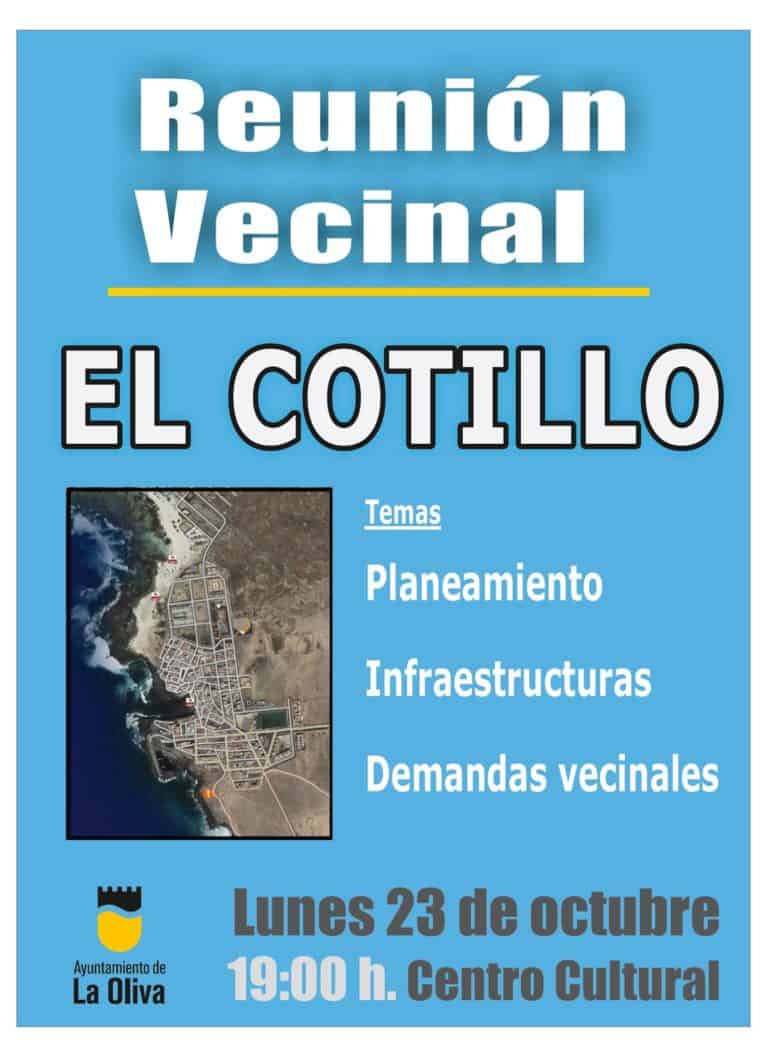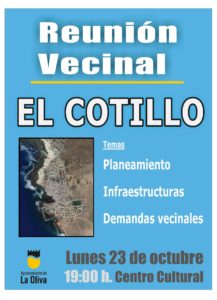 The La Oliva town hall has called a meeting in El Cotillo to discus topics of planning, infrastructure and other matters effecting the residents of El Cotillo.
This will take place at the Cultural Centre on Monday 23rd October at 19:00. A chance for all residents to have their say on the proposed new hotel development.
See information about the planned new hotel in El Cotillo