Only a few months now until this year's 2018 International Kite Festival.  It will be held from 8th to 11th November. We believe the first day, the 8th, will be on Playa de la Concha in El Cotillo.
This is without a doubt the most colourful event of the year in Fuerteventura so well worth seeing.
At least the dunes road will have reopened by then. The arrogant Wonder Woman film makers will have gone back where they belong, never to return hopefully. And who knows, perhaps the local politicians may have just about finished counting their bung for closing the road by then too!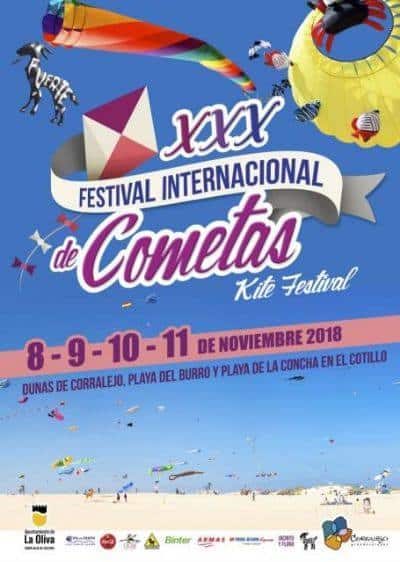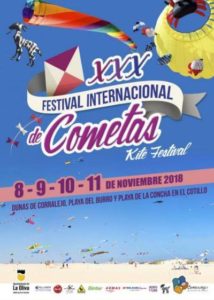 As a preview, here is last year's video of the 2017 kite festival –