The Town Hall has announced that there will be a meeting held in the Cultural Centre in El Cotillo on Monday 14th January at 18:00 (6pm).
The objective of the meeting is to allow residents to make their views known about the future of bus transportation to and from El Cotillo.
Amazingly they have actually given 4 days notice of this, which is an improvement!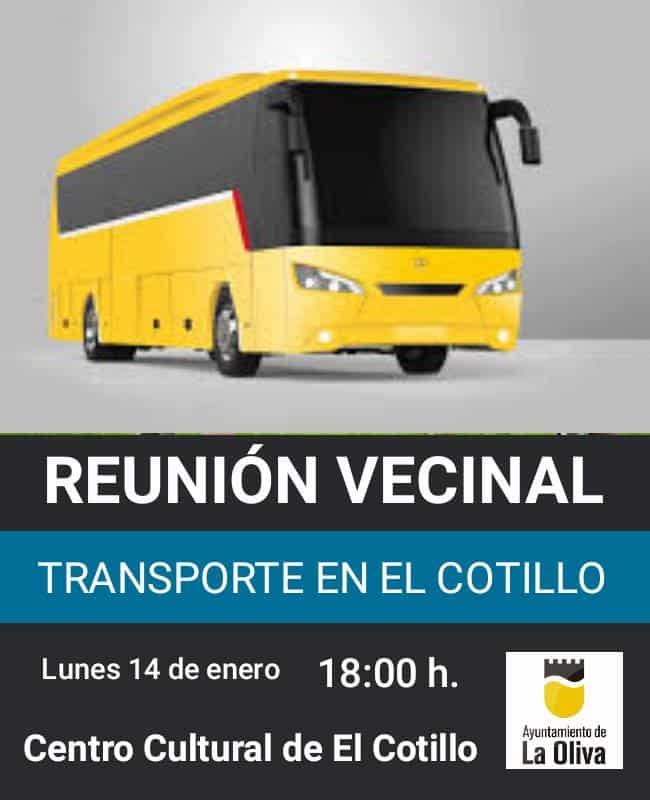 Notes about the meeting
I didn't go the meeting but this is the result on the town hall Facebook page. Rough translation below.
Rough translation:

The City Council yesterday pledged to mediate with the Cabildo so that the insular transport company reactivates the bus stop in the lower area of El Cotillo, in addition to "helping with measures within our competences, such as installing pivots in the corners of the streets where they can not double the buses, signal the active stops, or expedite the Tamaragua highway to reduce the time of the route ".
The municipal government group supports the neighborhood demands, which include options such as extending schedules and creating a direct line El Cotillo-Corralejo through Lajares. In the meeting yesterday were the mayor Isaí Blanco, the councilor for Transport, Sandra González, and the councilor for Economy, Juan José Rodríguez.
Isaí Blanco today transferred the demands to the Councilor for Transport of the Cabildo, who undertook to seek solutions in the coming days.