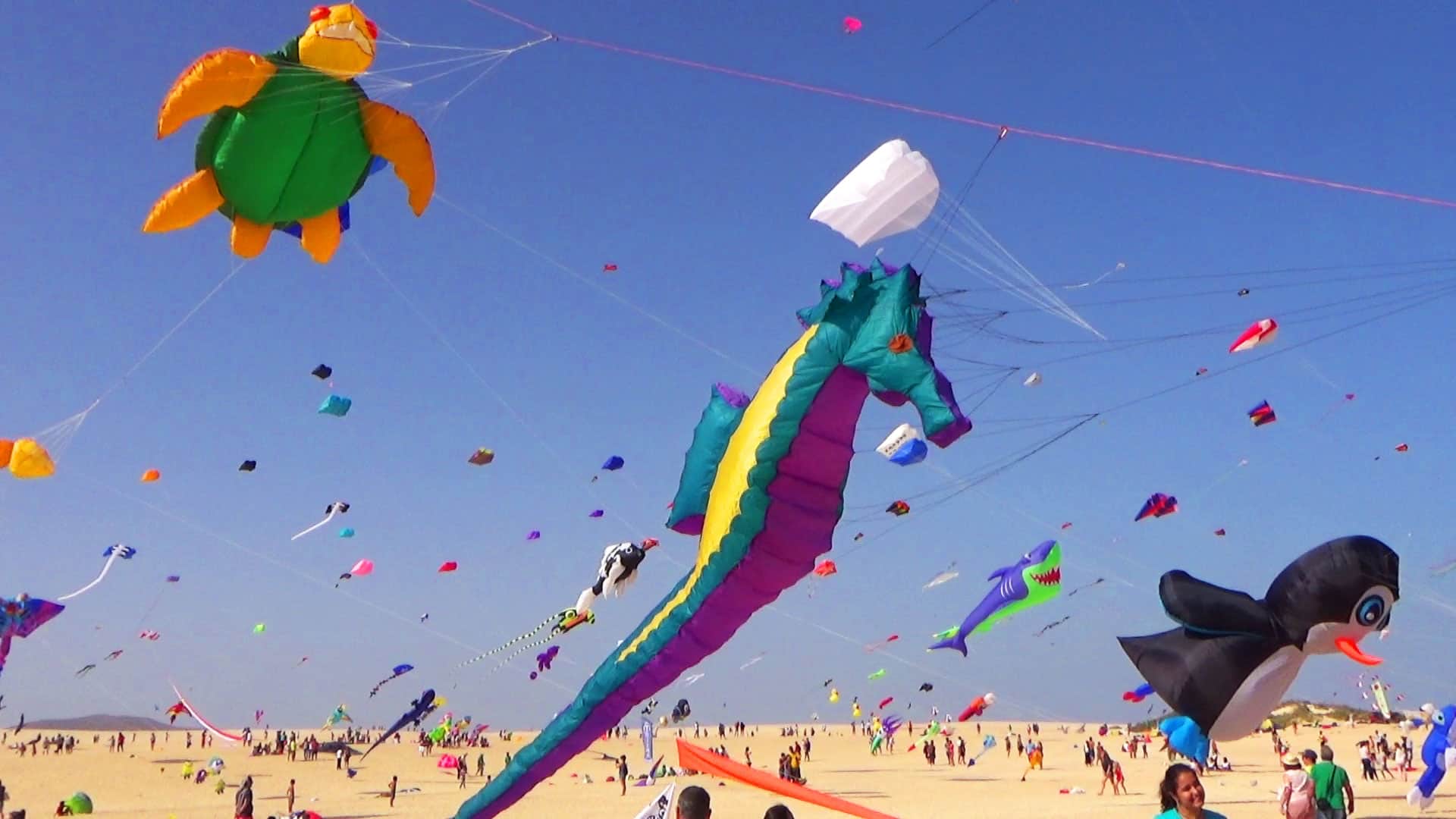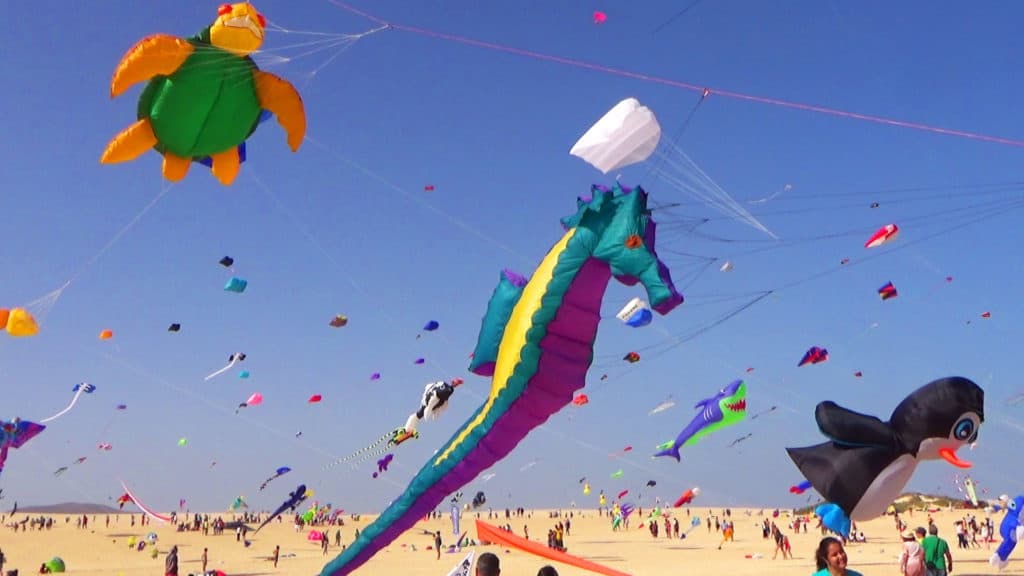 Kite flyers from all over the world will again be attending the annual festival of kites which will take place from November 7th to 10th.
On the 7th November this normally takes place on Playa de la Concha in El Cotillo. This started off as an unofficial day but in recent years has become part of the festival. It then moves to the Dunes beach, just south of the two hotels, outside Corralejo.
The festival of kites is without doubt the most colourful event that takes place in Fuerteventura each year. I have been to it every year and each year there is something different to see.
The kite festival began in 1987 by a group of enthusiasts and has become more popular each year. This will be its 32nd year.