This year's fiesta in El Cotillo in honour of Ntra. Sra. del Buen Viaje.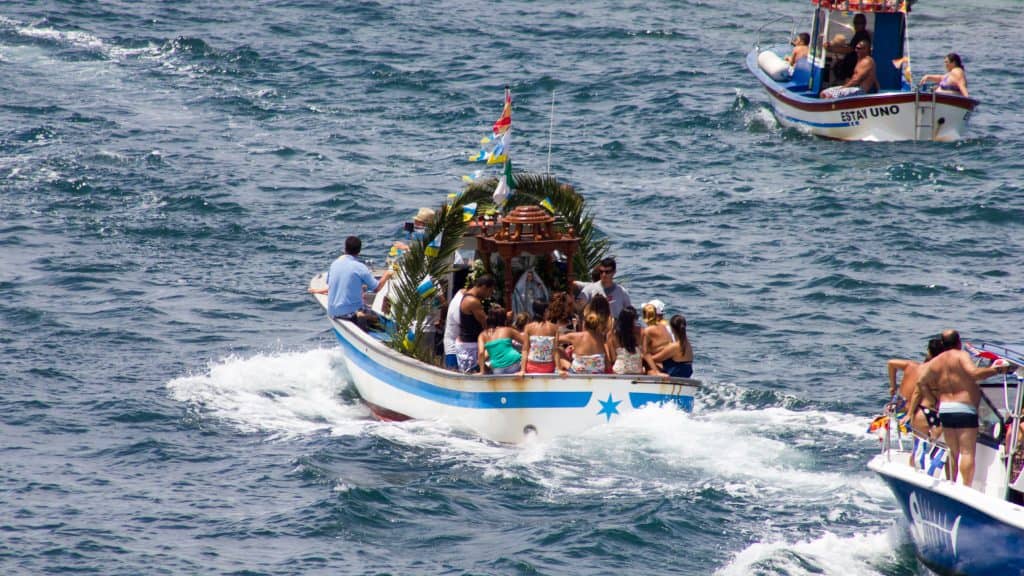 Quiet little El Cotillo will once again become incredibly noisy, not due to the traditional parts which are nice, but because it seems you can't have a fiesta nowadays without crazily loud "music" until 4-5am most nights.
I imagine that 30-40 years ago it was a really nice place to be during the fiesta but entertaining teenagers from all over the island seems to be the most important thing now. It is rather a shame.
Highlights for visitors
Sunday 21st at 13:00 in the old harbour – the ceremony of the fishing boats when the statue of the virgin is carried from the little church to the old harbour. It then goes for a sail on one fishing boat with all of the others following along behind.
Friday 26th at 20:00 in the old habour – Firework display after the virgin has been carried back to the church in El Roque. The fireworks probably won't start until well after 9pm.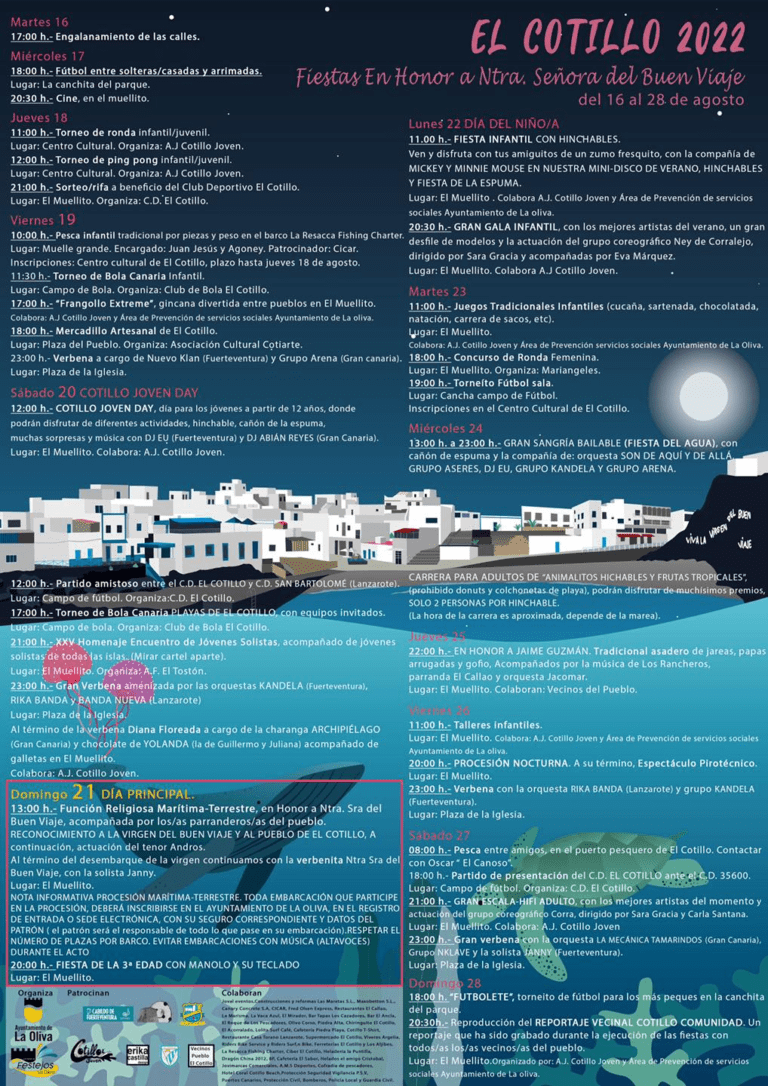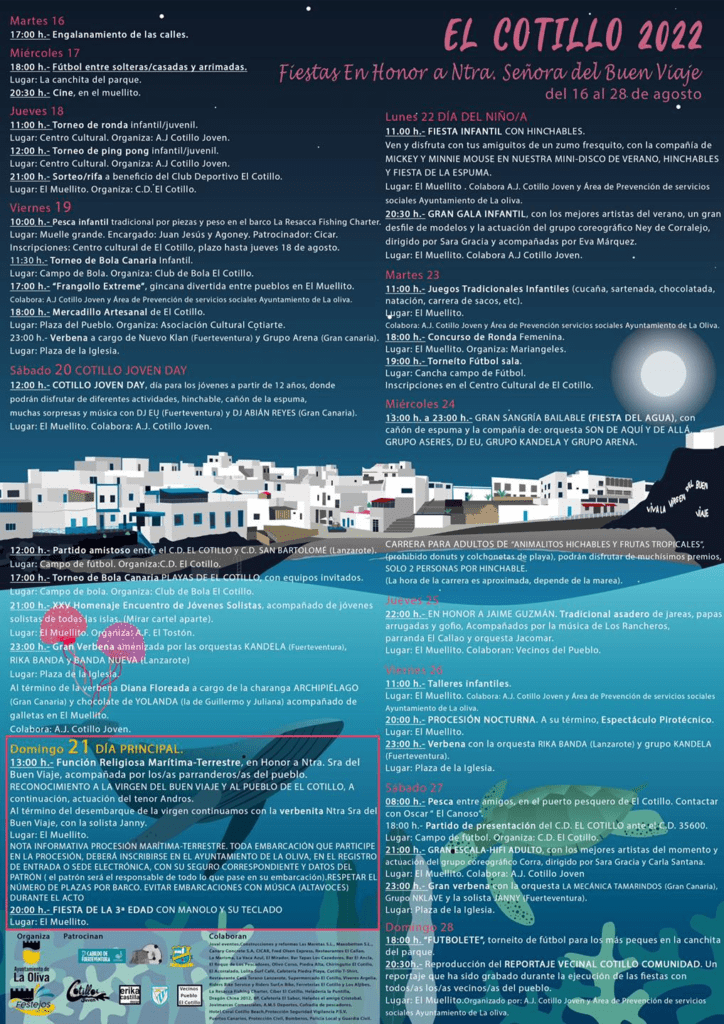 Some of my videos from past Fiestas:
The Virgin Ceremony
The Foam Party
The Fiesta Fireworks