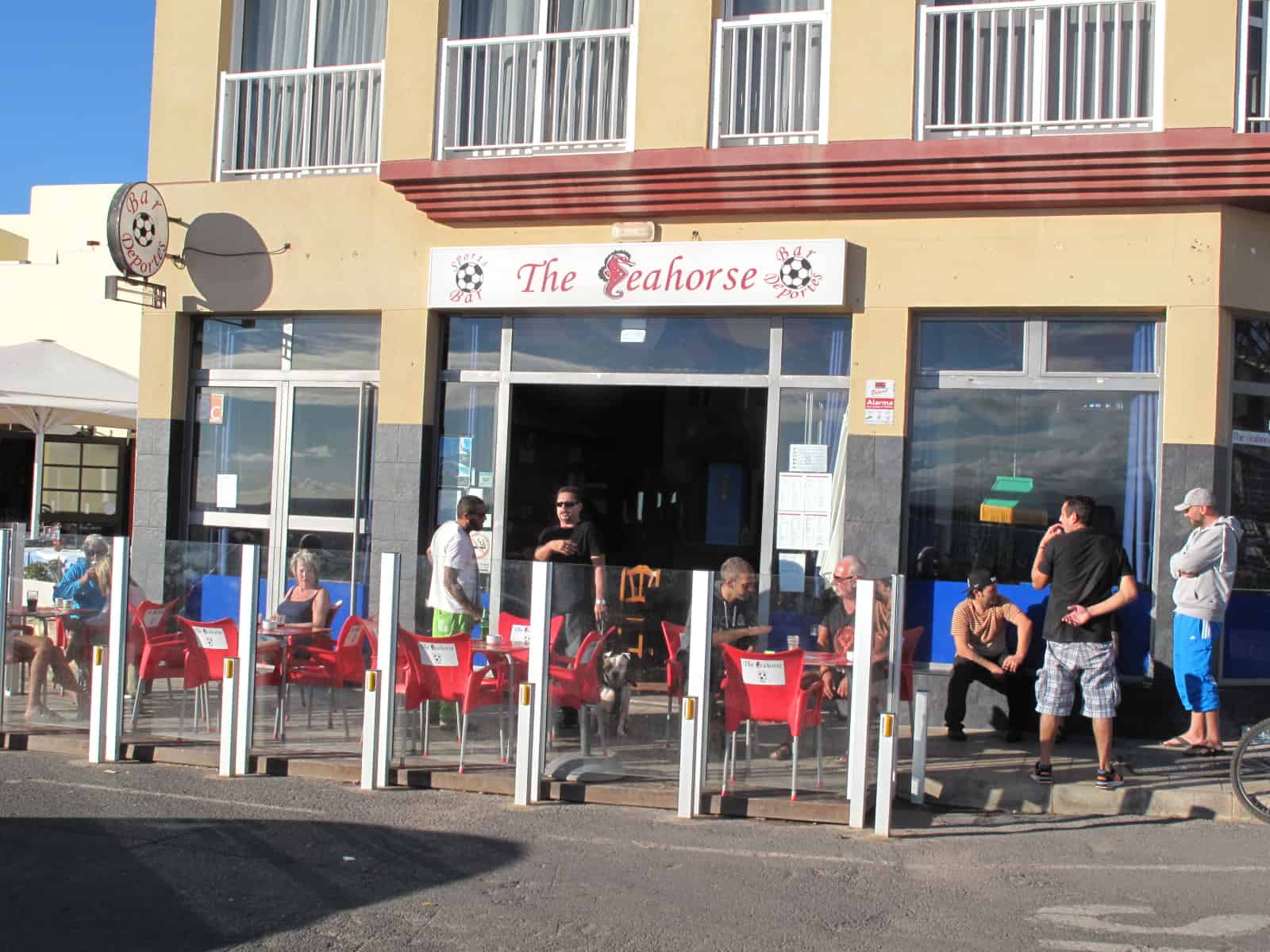 Sadly the Seahorse Bar which overlooks the new harbour has now closed permanently.
It has been a feature of El Cotillo for many years with Merv and Jan running it. It was very popular with visitors, expats and locals alike as a venue to watch football, rugby and a whole host of other televised sport.
We had many good nights in there over the years.
I am sure it will be missed.
It seems that it will not reopen as a bar as the Pescadores restaurant next door, which is currently being refurbished, will expand into the Seahorse building.