There are many apartments to rent in El Cotillo for self catering holidays. So to make your choice easier, and more informed, I have used my local knowledge to select some of the best El Cotillo holiday apartments available.
Many of these El Cotillo apartments to rent have sea views, some are actually right on the lagoon beaches. Others are located in quiet parts of El Cotillo village but nowhere is more than a minute or two walk to the sea anyway.
Some El Cotillo apartments for rent are in small complexes while others are independently owned and rented by their owners.
Winter is high season here and many come for extended stays of 3 weeks or much more so El Cotillo accommodation is sought after during this period.
Popular Apartment Complexes
Marfolin Apartments El Cotillo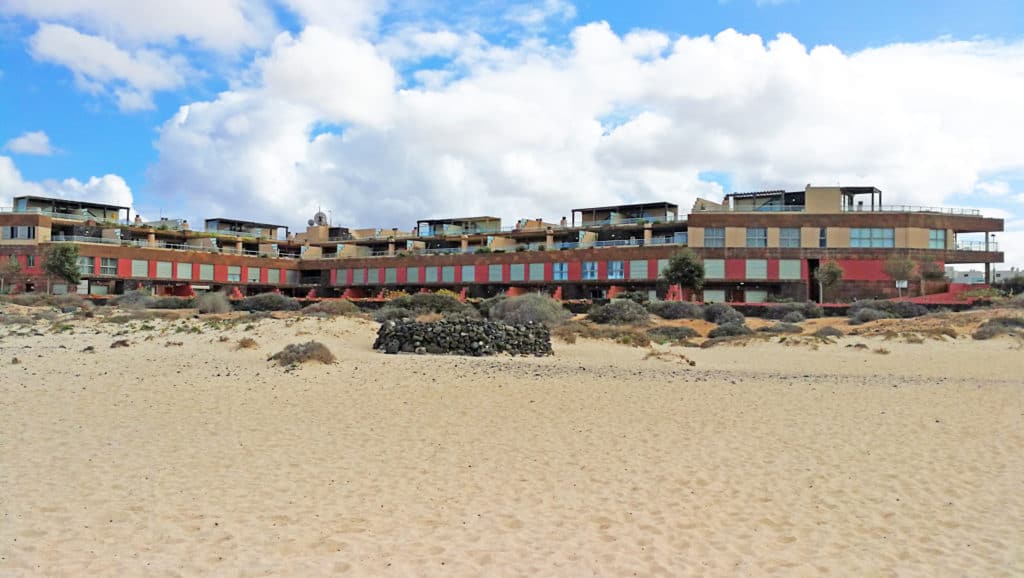 The Marfolin apartments are relatively new, modern-designed apartments and are popular with apartment renters (in fact we stayed in the large one on the end to the right of the picture on our honeymoon in 2008).
All of the upper apartments have great sea views towards the lagoons. The apartments on the lower floor all have access straight to the pool area.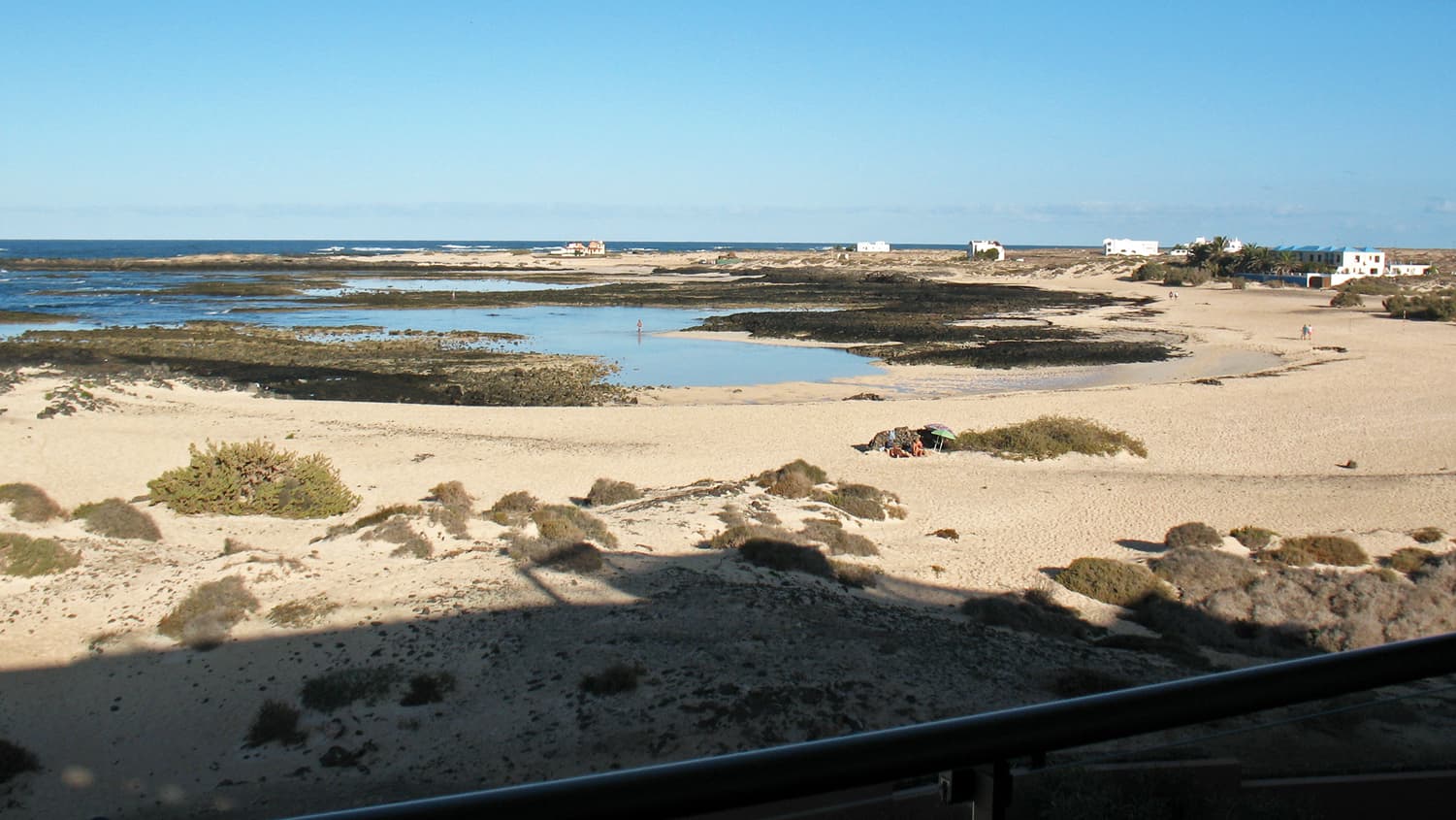 There is a large pool and a children's pool together with showers and sunbeds. There is direct access to the beach from the pool area.
On the street side of the apartments are a selection of restaurants and other shops. These apartments in El Cotillo Fuerteventura are only a couple of minutes walk into the heart of the village.
More Marfolin apartments available to rent
---
El Balcon Apartments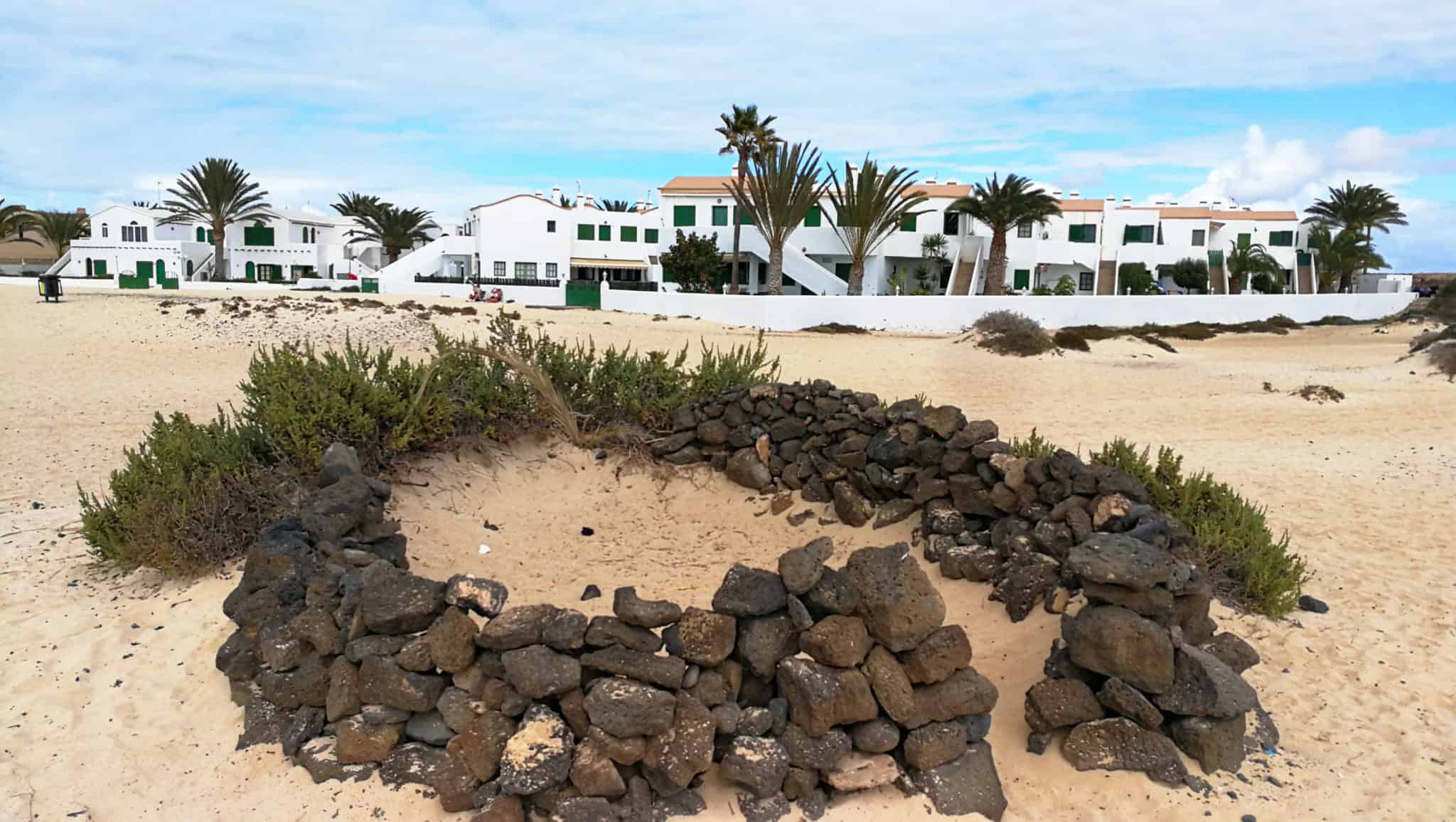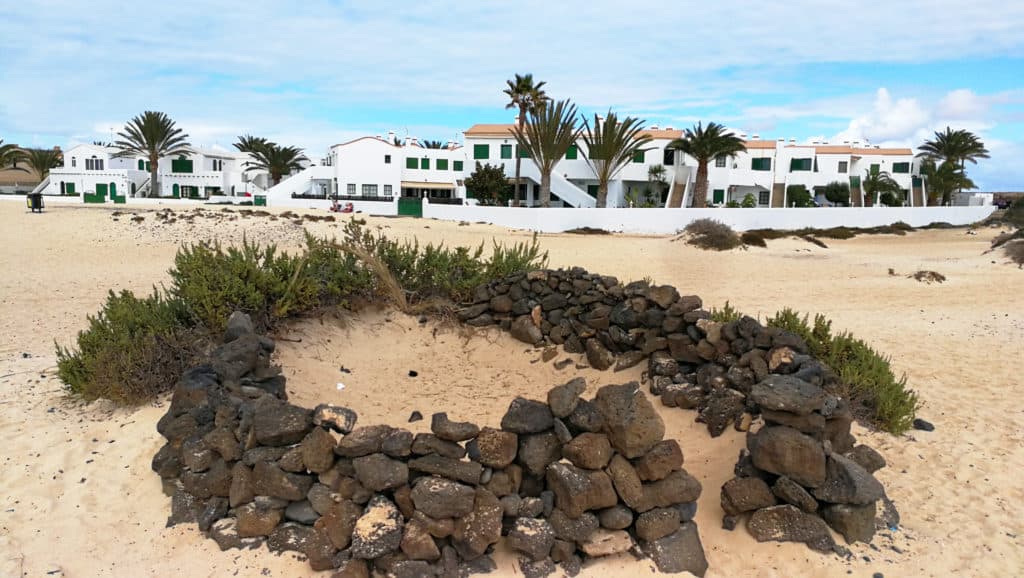 The El Balcon apartments are a two story development of one bedroom units set in some gardens right on the first lagoon beach. They are fairly small but very quiet and great if you love the beach.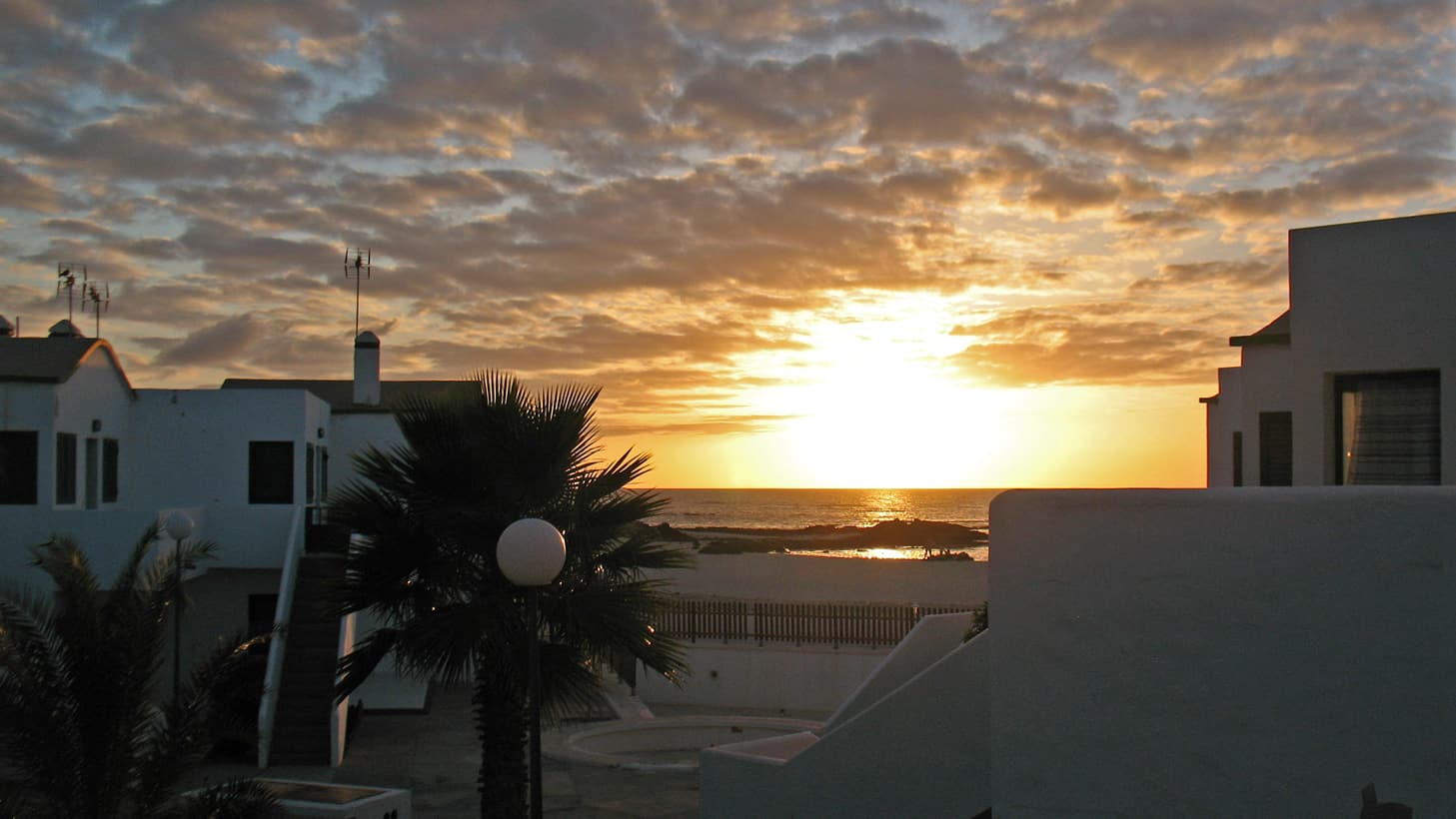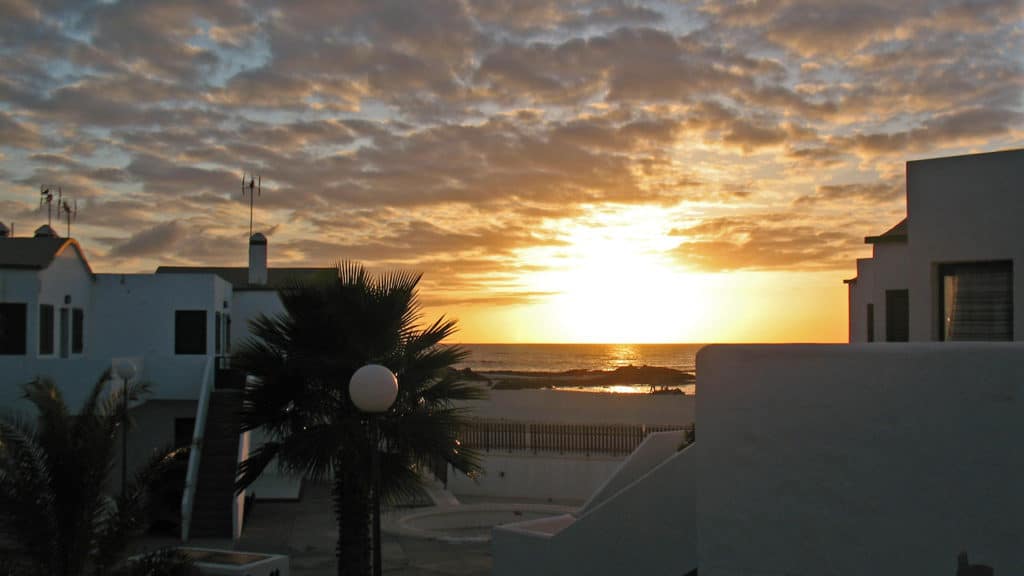 My wife and I stayed in one for a holiday a few years ago. My morning routine was to get up, make myself a coffee and then walk down the beach to stand in the sea while drinking it.
There are some restaurants/cafes under the Marfolin apartments next door and it is just a few minutes walk into the main part of the village to the bars and restaurants there.
More El Balcon Apartments to rent
---
Oliastur Apartments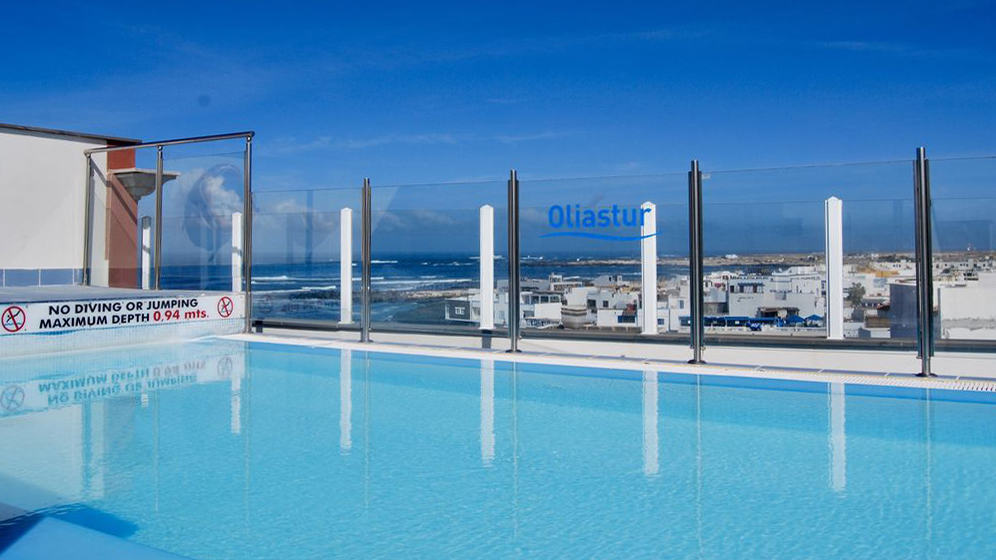 The Oliastur apartment block is situated very close to the old harbour so very convenient for the local bars and restaurants, but still quiet. There are views of the old harbour from the rooftop terrace area and all the way past the lagoon beaches to the lighthouse.
The roof terrace has a swimming pool, sun loungers and showers.
More Oliastur Apartments to rent
---
Cotillo Ocean View Apartments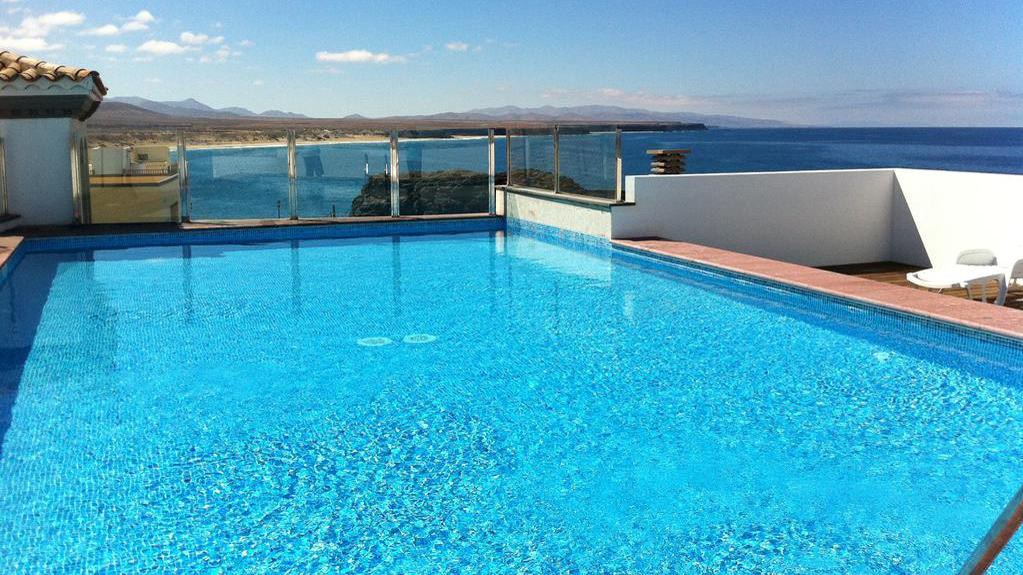 This entire apartment complex is located right on the old harbour. The apartments are all available for holiday lets and they range from studio apartments to 3-bedroom apartments, with at least half of them having great sea views.
All apartments have a kitchen, bathroom, microwave, coffee maker and flat screen TV. Free wifi is also available in all apartments.
There is a nice rooftop swimming pool with great sea views. It is just a minute or two walk to bars and restaurants with one restaurant on-site (The Piedra Alto bar/restaurant).
Check out Cotillo Ocean View Apartments prices and availability
---
Cotillo Sunset Apartments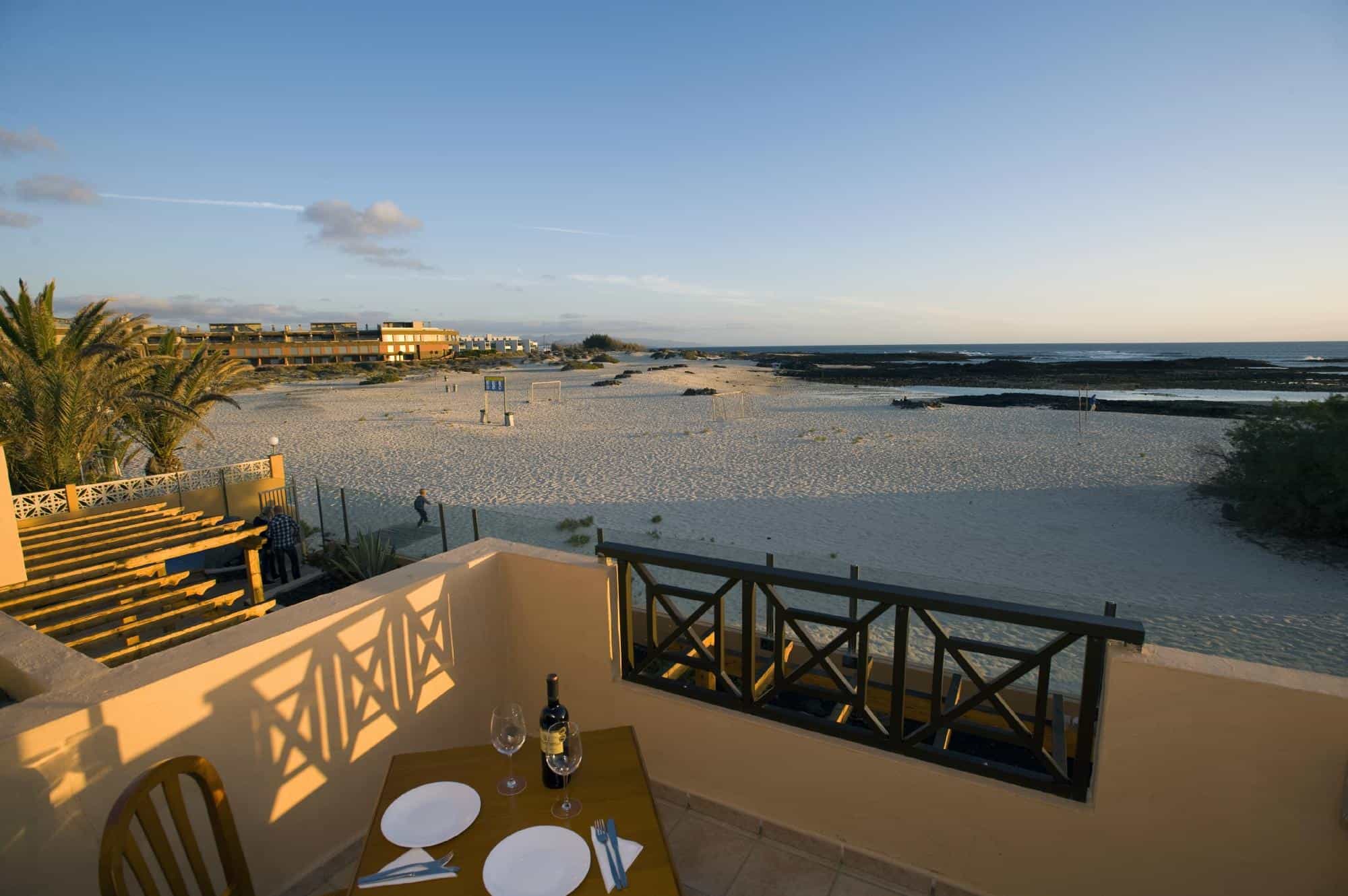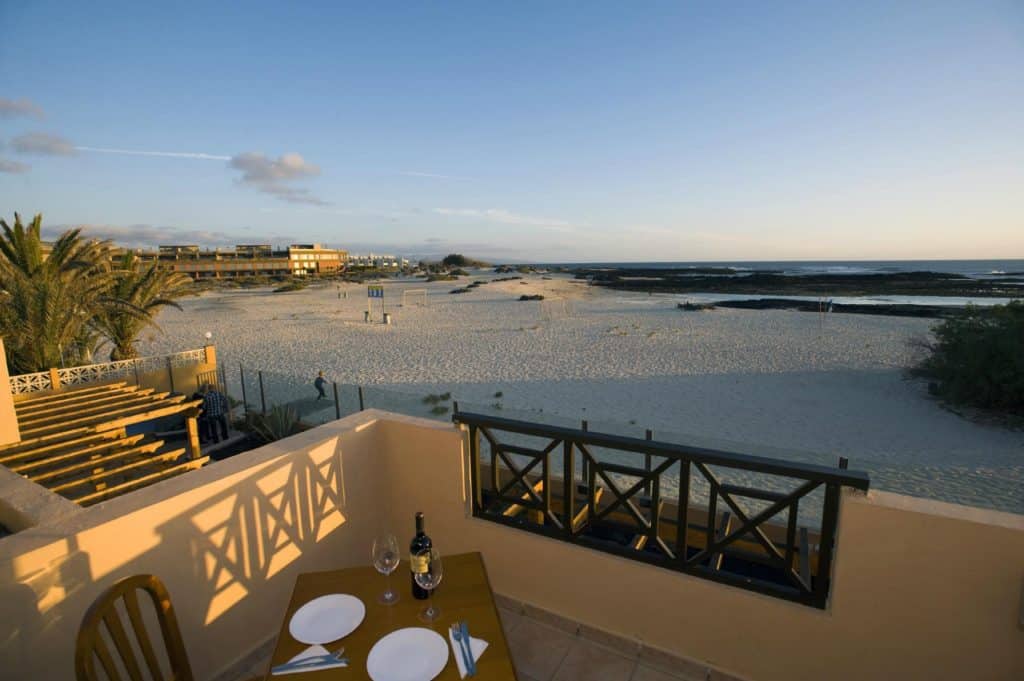 These apartments are set right on the first of the lagoon beaches. There are 33 studio apartments in total, all with private terraces or balconies. 16 apartments have direct sea views.
Outside there is a swimming pool, children's pool and jacuzzi. There is direct access straight onto the beach.
The apartments have been completely refurbished during the lockdown in 2020. They all have flat-screen tvs with international channels.
Check out Cotillo Sunset Apartments prices and availability
---
Other apartments in El Cotillo with sea views
La Concha Beach
Caleton Beach
Old Harbour area
The old harbour is a traffic free area with some lovely bars and restaurants to choose from. Obviously with some great views out to sea.
Northern lagoons end of El Cotillo
This is the area on the way to the lagoon beaches and the lighthouse. Perfect for a short walk to get the the beaches but also the same into the heart of the village and the old harbour area with its bars and restaurants.
New harbour area
The new harbour area of El Cotillo is in the south of the village. There are some good restaurants and the Seahorse sports bar in this area.
---
Apartments in El Cotillo village
If you are looking for an apartment to rent in Fuerteventura you can search for even more El Cotillo rentals by following this link – El Cotillo Holiday Rental Properties
If you want to rent a villa then here is a selection in El Roque, which is just a walk away from El Cotillo
---
DISCLAIMER: There is no additional charge for booking through my El Cotillo links, however I may receive a small commission if you book any of these apartments which helps pay the costs in running the website.