El Cotillo Fiesta
The El Cotillo fiesta always takes place at the end of August and lasts roughly 10 days. During this time the village is transformed from a quiet laid-back place into a very busy, noisy one. Don't expect much sleep at this time!
See the news section for details of this year's El Cotillo Fiesta (cancelled in 2020 and 2021).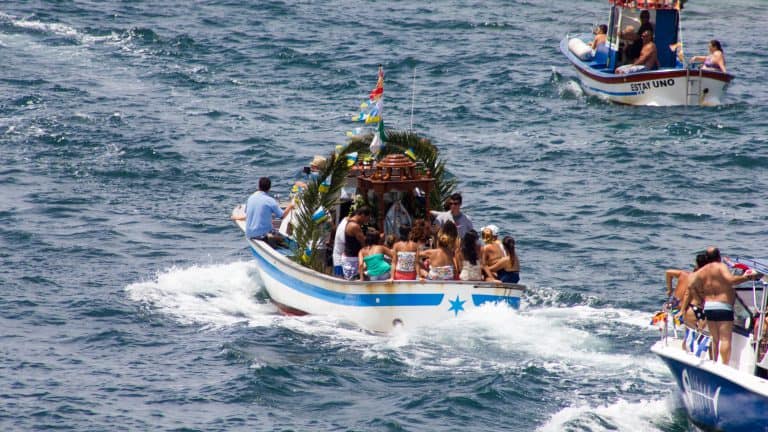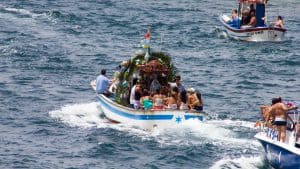 Many expats who live in the village leave and go on holiday elsewhere to get away from it as sleep can be hard to get. The music (if some of it can be described as that) goes on until 4-5am or even later sometimes.
Whether you are likely to enjoy the fiesta or not if you are staying in El Cotillo when it is on might depend on your age. Much of the entertainment is aimed at teenagers and is basically very loud music which goes on until it gets light (and beyond). Teenagers from all over the island, and even further afield, come to El Cotillo for this.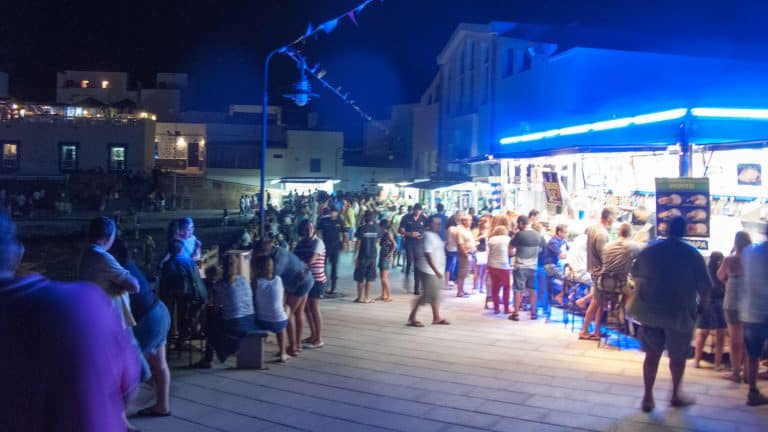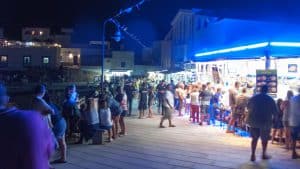 There are quieter, more traditional, aspects to the fiesta. These include the fishermen's procession from the old harbour which takes place on a Sunday afternoon.
The statue of the Virgin of the Safe Voyage is carried from the little church in the village and then loaded onto one of the fishermen's boats – an honour it seems. It is then taken for a little cruise out to sea and back for 15 minutes. All the other boats follow the boat with the statue aboard.
One evening there is a concert of traditional Canarian music, usually on the quayside. This is one of the few musical events during the fiesta which isn't too loud!
On the last Saturday night there is a firework display in the old harbour which always attracts large crowds. This takes place after the the Virgin of the Safe Voyage is carried back from the little church to the church in El Roque where it spends the rest of the year.
Music Festival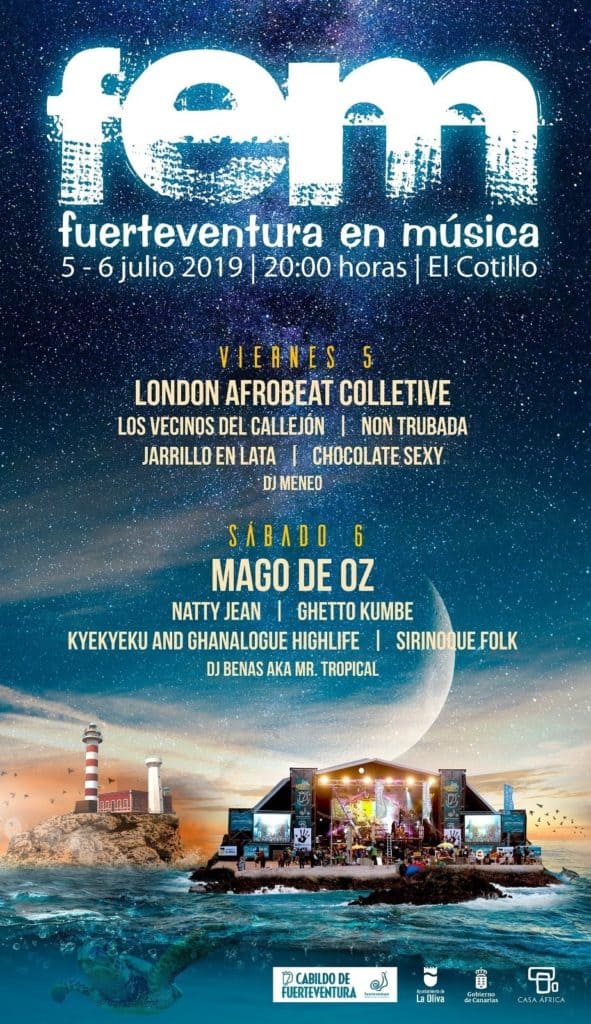 This takes place one weekend in early July. A large stage is built in the car park of Shell Beach (Playa de la Concha). The music takes place on a Friday and Saturday night from sunset to perhaps 4am. Although this is located quite a way outside the village, because the music is so loud, it can still be heard everywhere.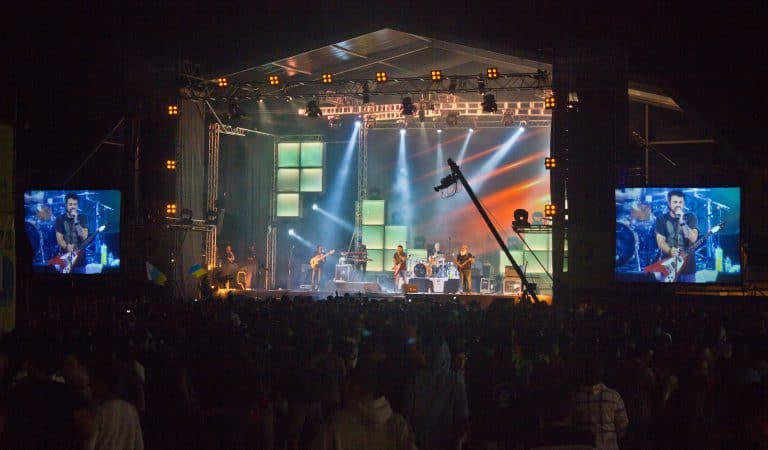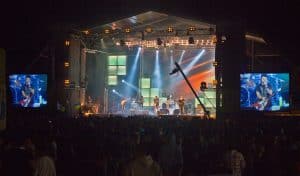 Bands from all over Spain, the Canary Islands and even South America are invited to appear in the concert. Some of them are very good, some are ok and others are just noise.
The council operates free buses from the village to the concert site and also extra buses normally run from both Corralejo and Puerto del Rosario into the small hours.
Click for details of the El Cotillo Music Festival 2022