My name is John, JP to most people, and I own this website.
My wife Sue and I first came to El Cotillo while driving around when staying elsewhere in Fuerteventura around 2002. During the next few years we always included a visit to El Cotillo during our holidays in Fuerteventura.
Inevitably, we eventually decided to spend our entire holiday in El Cotillo so we rented an apartment and never looked back.
In 2008 we spent three weeks in El Cotillo on our honeymoon. Towards the end of that trip we decided to buy an apartment in the village. After that we began spending two or three months in El Cotillo every winter with other shorter holidays in El Cotillo throughout the year.
During this period we made many friends here. Some lived in El Cotillo full time, some owned apartments which they used at certain times of the year and others who came to El Cotillo for their holidays every year.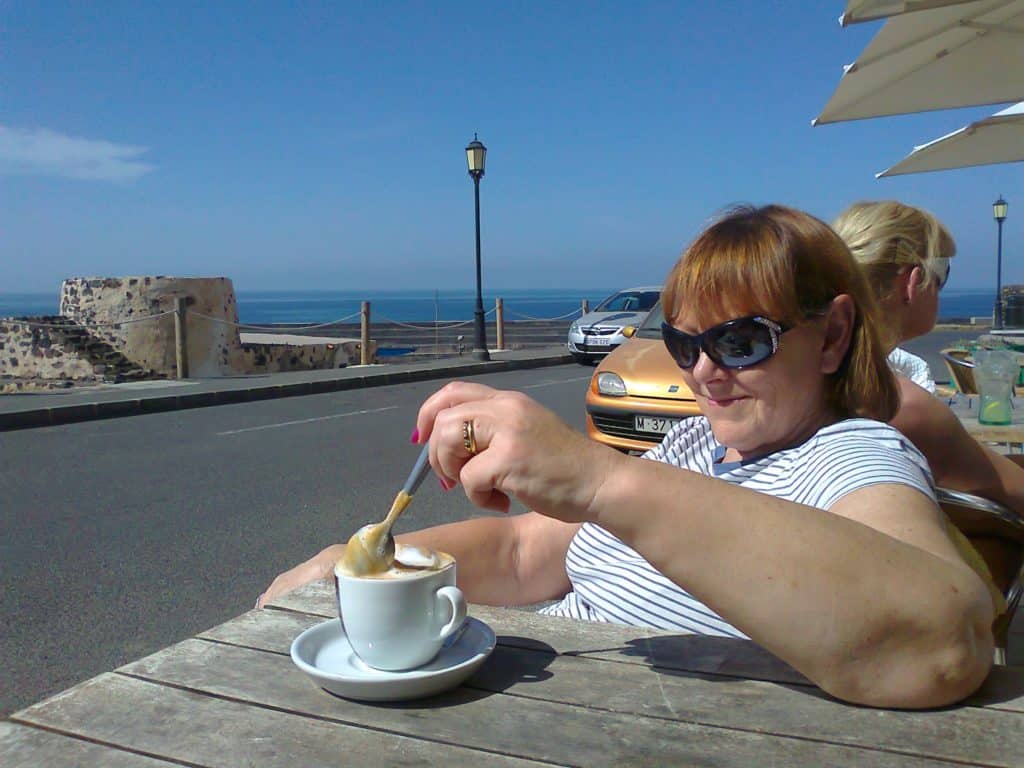 Our home in El Cotillo
For a number of years, while we were still living in the UK, every time we arrived in El Cotillo we felt like we had arrived back home.
So in 2013 we took the plunge and moved to Fuerteventura permanently. We moved straight into the apartment and were immediately at home.
After a short while (just 6 weeks) we adopted a dog, Oscar, from the local dog shelter. However, living in an apartment with a dog is not ideal, particularly one who wanted to go for a pee 7 or 8 times a day. My life became one big dog walk! So we decided to buy a house.
Unfortunately buying a house with a garden in El Cotillo is not really an option so we ended up buying a house just a few miles away, which we still live in today.
We owned the apartment for 10 years, finally, and reluctantly, selling it in early 2019.
El Cotillo is still where most of our social life is located and is the place we go to mostly if we want to have a meal or a drink. It is also where we head to if we want to spend an afternoon on the beach, as the beaches in El Cotillo are beautiful.
More about us and El Cotillo
This website has a Facebook page attached to it which helps people find holiday accommodation in El Cotillo. El Cotillo Holiday Rentals.
I also run a successful Youtube channel, JP in Fuerteventura, which shows what life is like in Fuerteventura. El Cotillo features heavily in many of my videos. There is also a Facebook page I run – JPinFuerteventura Facebook Page