There are actually only three El Cotillo hotels as, fortunately, it has not developed into that kind of resort – so far anyway. I would not want to see it become another massive all-inclusive resort like some others as the village would be totally ruined.
The three hotels in El Cotillo are all very different – one large one offering all-inclusive accommodation, one mid-sized hotel and a small boutique style hotel. So there should at least one of the El Cotillo hotels to suit all tastes.
Hotel Coral Cotillo Beach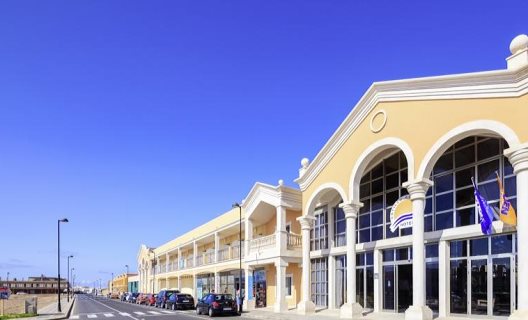 This is the biggest of the three hotels in El Cotillo. It offers all-inclusive accommodation on a nightly or a weekly basis. It has a nice freshwater pool in the centre of the hotel. The hotel is a gentle 5 minute walk to the start of the lagoon beaches. There is entertainment in the terrace bar most nights which is also open to the public (who obviously have to pay for drinks).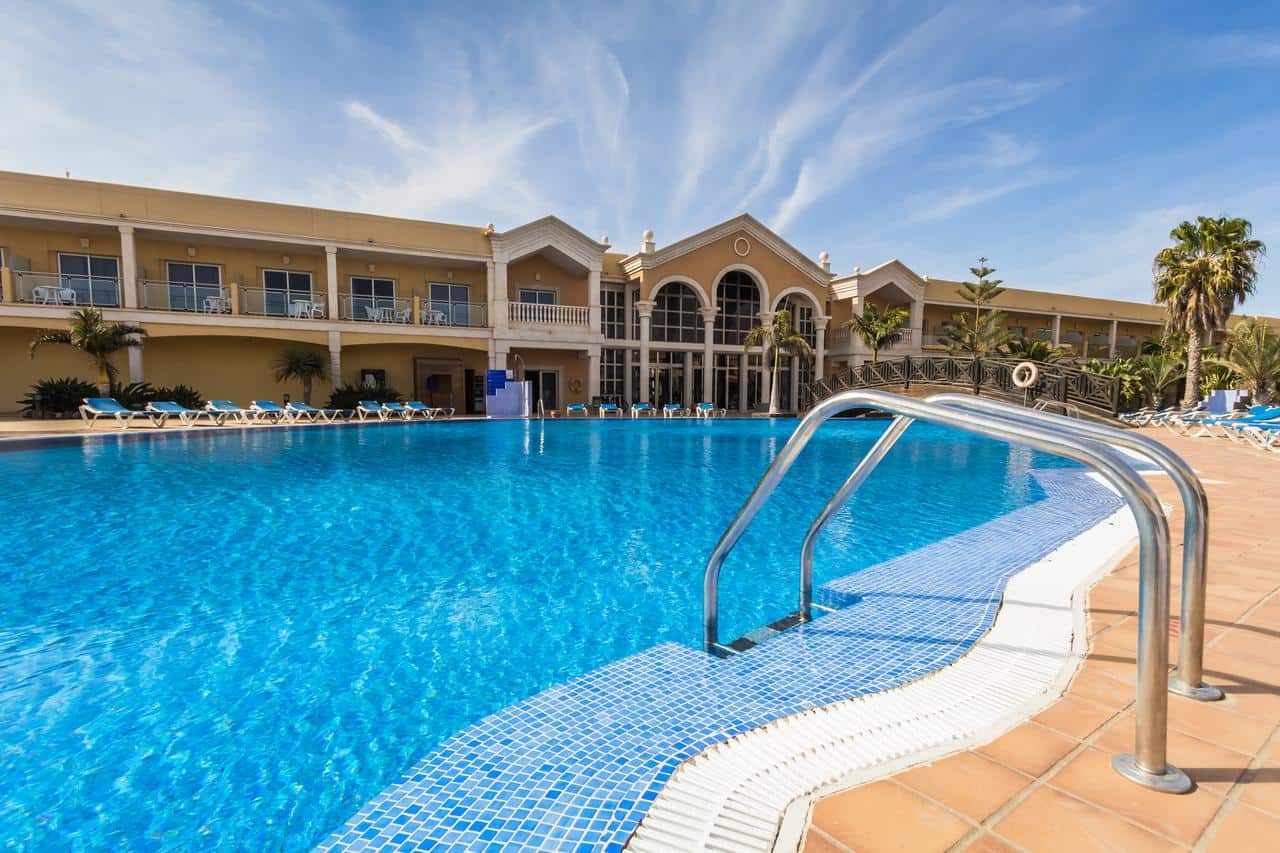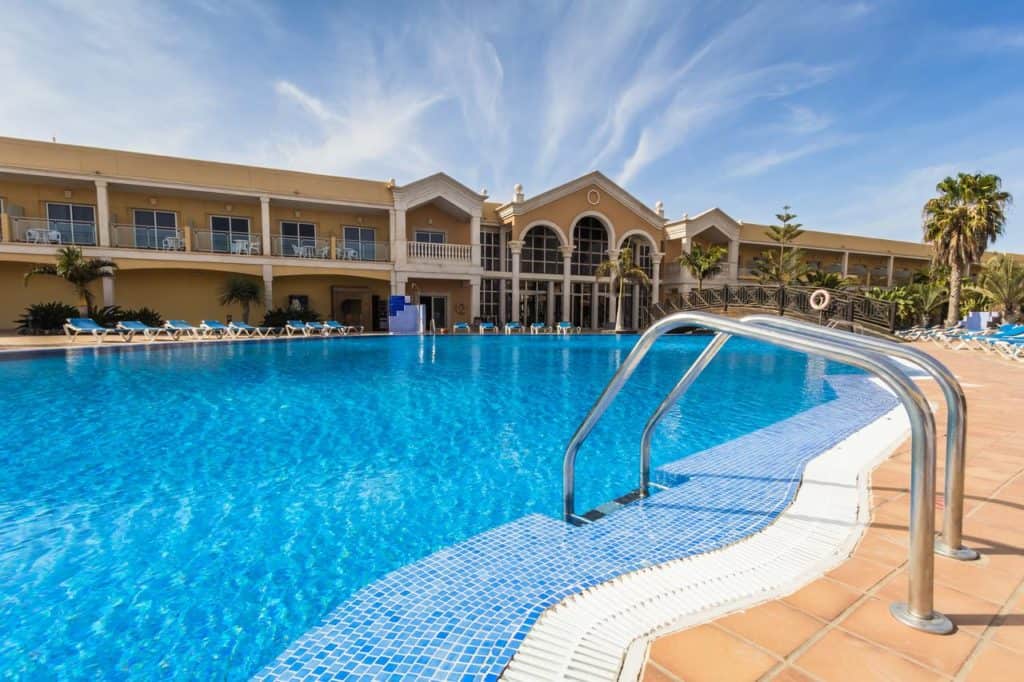 There is a kids' club, entertainment staff, darts, table tennis, Billiards, children's playground, games room and a tennis court.
The hotel has recently been bought by the Coral Hotels chain. It is being upgraded from a 3 star to a 4 star rating. Some friends recently stayed in it (and had stayed there a number of times before) and they said it has definitely improved.
Currently they are completely redeveloping the bar and entertainment area.
Click for further details of the Hotel Cotillo Beach and availability or you can book a package with Easyjet
The Laif Hotel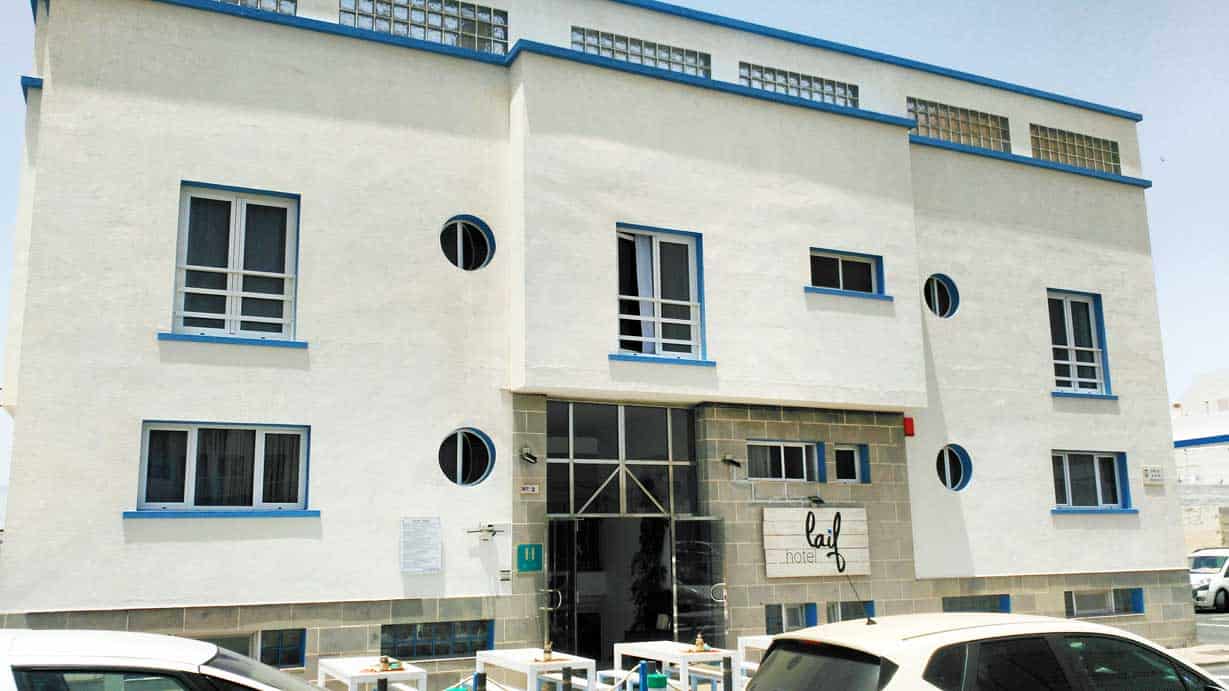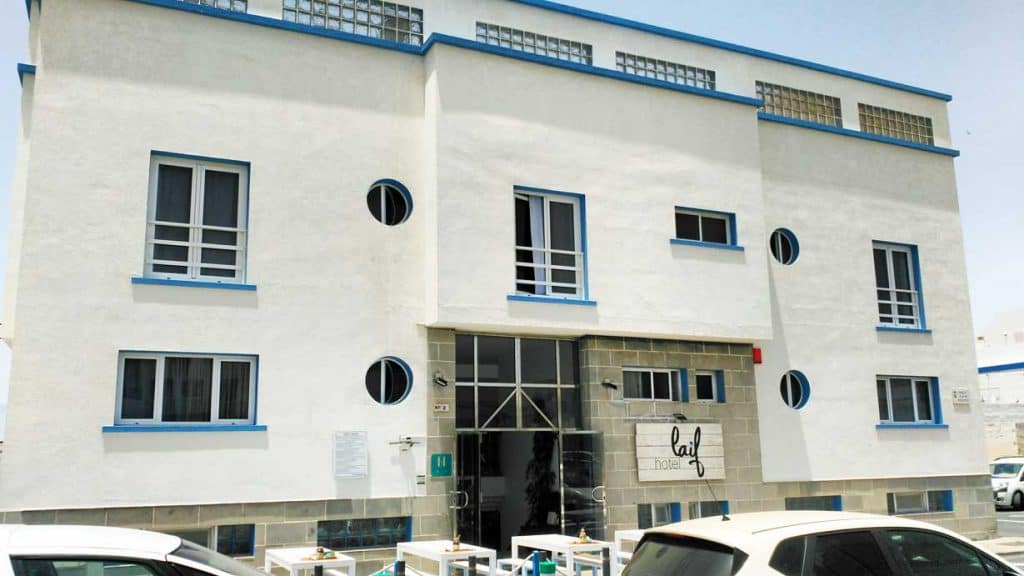 The Laif Hotel is a small hotel. It is located within the village and has 18 newly refurbished rooms. The hotel is close to some lovely restaurants and bars dotted around the old harbour which is only a 2 minute walk away.
It has a small rooftop swimming pool and sunbathing area with great views over the sea. A friend of mine stayed there recently and she said it was very nice.
Click for further details about the Laif Hotel and availability
El Hotelito del Cotilllo ("the little hotel in Cotillo")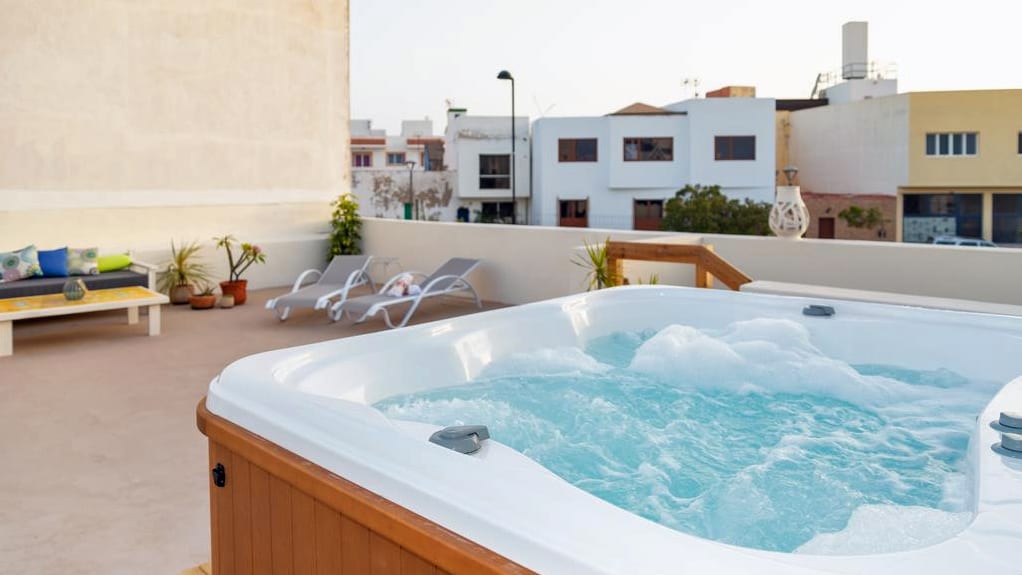 This is a new addition to the hotels in El Cotillo. It is a newly renovated, small "boutique style" hotel in the heart of El Cotillo with four bedrooms.
All bedrooms have a double bed, private bathroom with shower and hairdryer, flat-screen TV, safe, free WIFI and a minibar. On the upper floor there is a large terrace with Jacuzzi, outdoor shower, comfortable loungers and a chill out area.
Tea/coffee making facility is also available plus breakfast croissants daily.
It has some great reviews from past guests.
Click for further details of the hotel including prices and availability.
Also check out our selected apartments to rent in El Cotillo