Although I had heard of the Labyrinth just outside El Cotillo before, incredibly after 12 years or more of visiting (and living in) El Cotillo I had never been to it.
A few weeks ago I went with a friend who knew where it was. It was an overcast and windy day, but that didn't matter. He even managed to fly his drone so I had some good aerial footage of the Labyrinth.
To find it head to the windmill near El Roque (at the back of El Cotillo) and take the road about 50 metres to the right of it towards the hills. Keep going straight (with a slight right fork) until you come to reach a property called La Maxada.
If in a car, please park well before you reach the gates and note that the labyrinth is nothing to do with La Maxada so please do not disturb them to ask for directions.
If you want a quiet place to stay then La Maxada has a log cabin you can rent – full details here.
Take the path to the right of the gates and follow it to get to the labyrinth.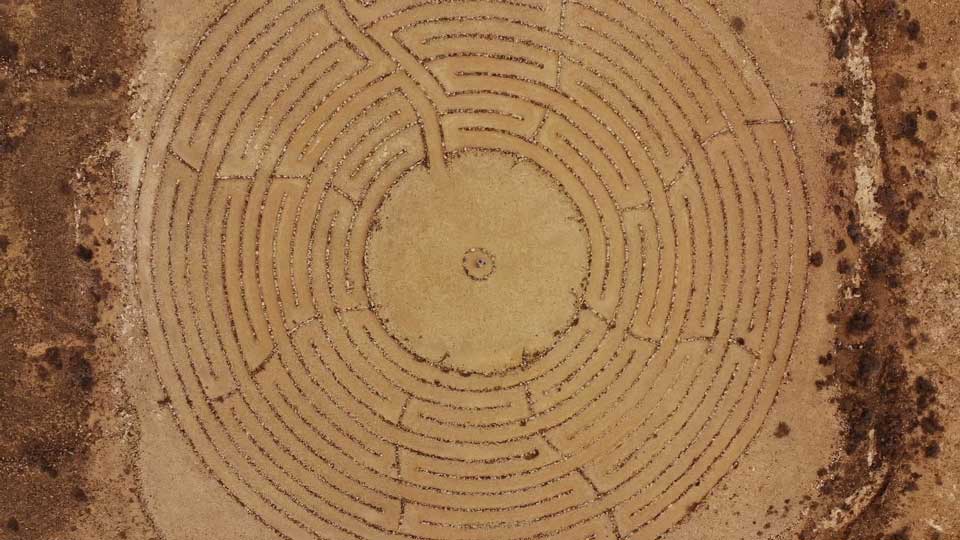 The Labyrinth was built by a German musician, Wolf Patton, in 1999. It took him two months to complete on his own and having seen it, I am not surprised as you can see that lots of hard work went into it. Following the labyrinth path to the centre is 3 km apparently.
It is modelled on the labyrinth patterns in Chartres Cathedral in France.
It seems labyrinth's have all sorts of "spiritual" properties – but anyone that knows me knows what I think of that kind of thing. But it certainly is an interesting feature with some great views so definitely worth going to see. If it is a hot day then make sure you take some water as, not surprisingly, the area is a little lacking in cafes and bars!
How to get to the El Cotillo Labyrinth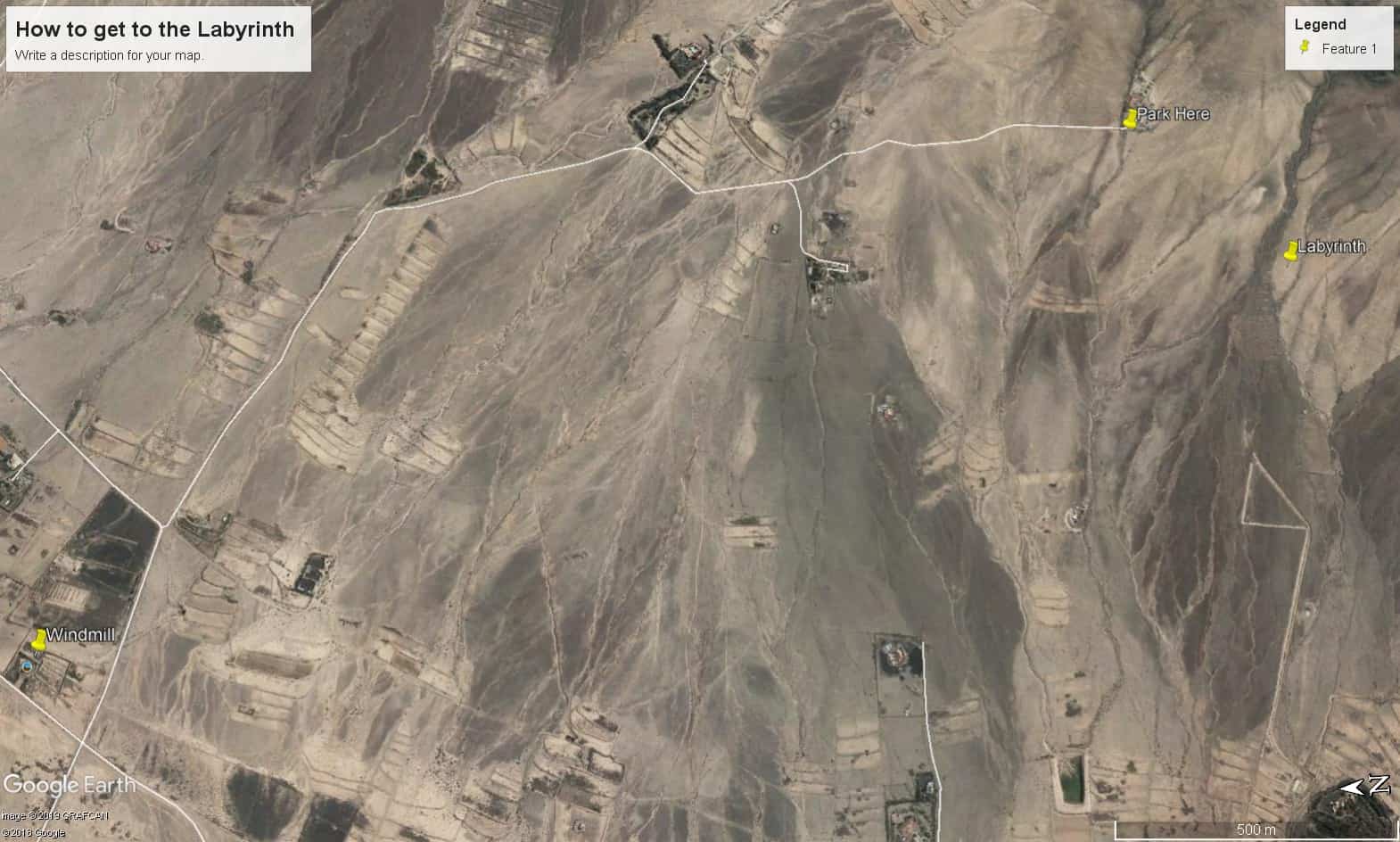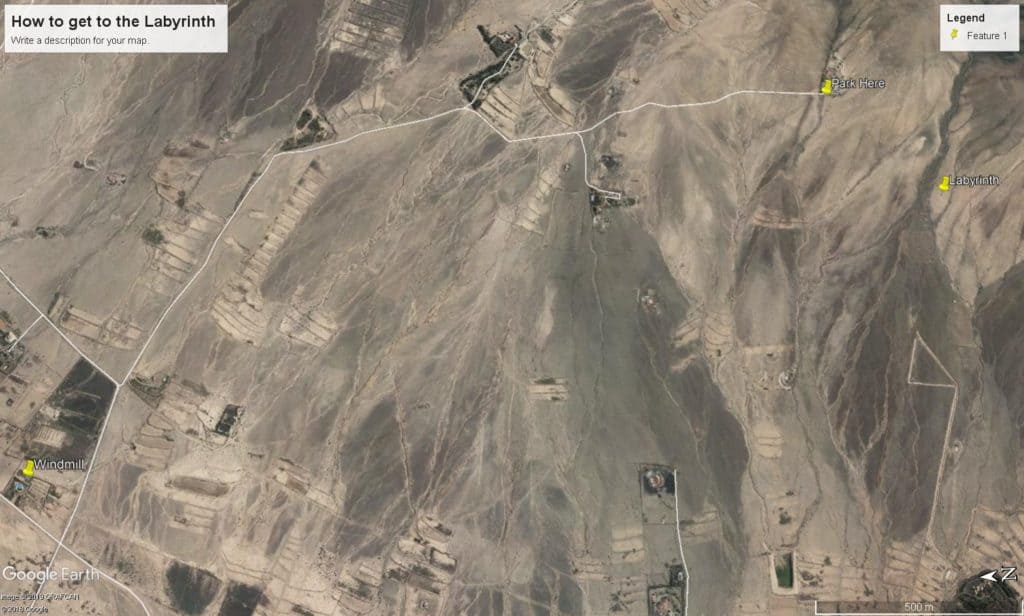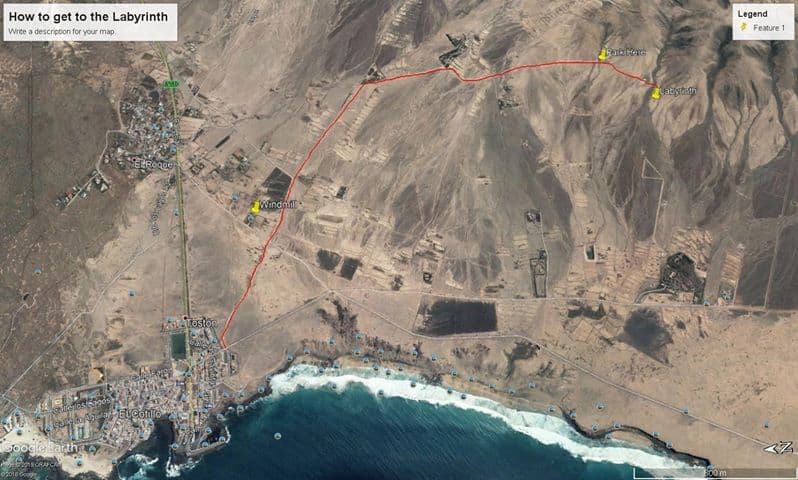 You can watch my video about it:
See what else you can do in El Cotillo – 12 things to do in El Cotillo