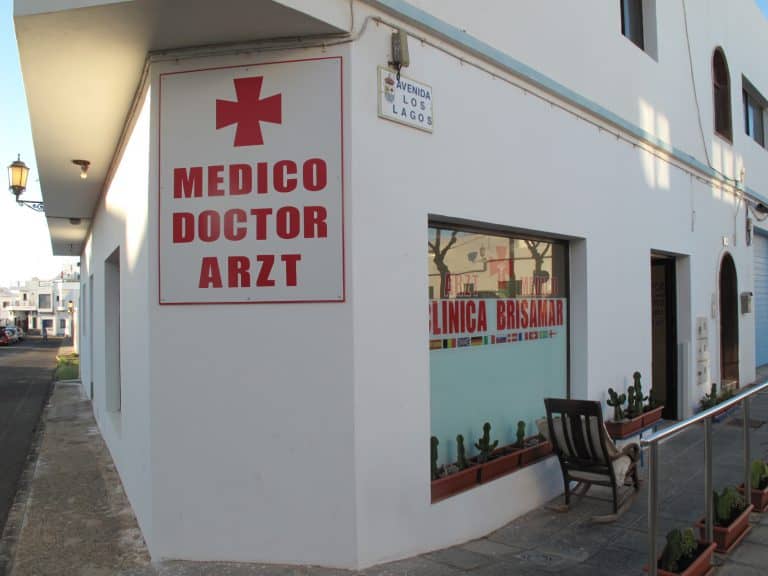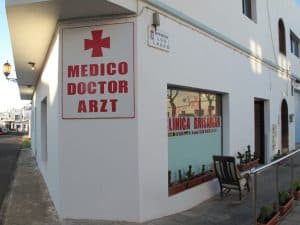 Doctors
There is a private doctor's surgery in the high street. It is a branch of the main Brisamar clinic in Corralejo.
Opening hours are 16:00 to 19:00 Monday to Friday.
Obviously you will have to pay but if you have travel insurance this should be refundable.
There is also a private doctor's practice in one of the units below the Cotillo Beach Hotel.
Pharmacy
The nearest pharmacy (farmacia) is located in Lajares – the first shop on the right as you get into the village. The bus from El Cotillo goes to Lajares. Only pharmacies can sell medication, even pain relief tablets such as Asprin.
Hospital/Clinics – Emergencies
In Corralejo is the Central Salud (Central Health) which is located on the back road that leads to the port. The bus from El Cotillo finishes right by it. You can use your European Health Card here.
Also in Corralejo is the larger private Clinica Brisamar which offers 24 hour service and can carry out x-rays, ultrasound, blood tests etc on site. This is about half way down the main shopping street on the left.
The only hospital in Fuerteventura, the General Hospital, is in Puerto del Rosario on the same side as the airport. It has a 24 hour Emergency Department (Urgencias).
The telephone number for all emergencies is 112 – which has a multilingual answering service.
Dentists
There are a number of dentists in Corralejo which will offer emergency services.
Cash Machines
There are two in the village. One is outside La Caixa Bank in the main street towards the new harbour. The other is outside the entrance to the Cotillo Beach Hotel.
Post Office
There is a post office in the village but it is only open for 1 hour each day. It is in a small road near the children's playground.
Time Zone
Fuerteventura, and the Canary Islands as a whole, are always the same time as the UK and one hour behind mainland Spain.
El Cotillo Map
Football Team – CD Cotillo
The team play home matches in the stadium (look for the floodlights) on Sundays. They attract a good crowd of locals and expats, with a good atmosphere. Visitors are welcome to spectate and can pay on the gate (very cheap).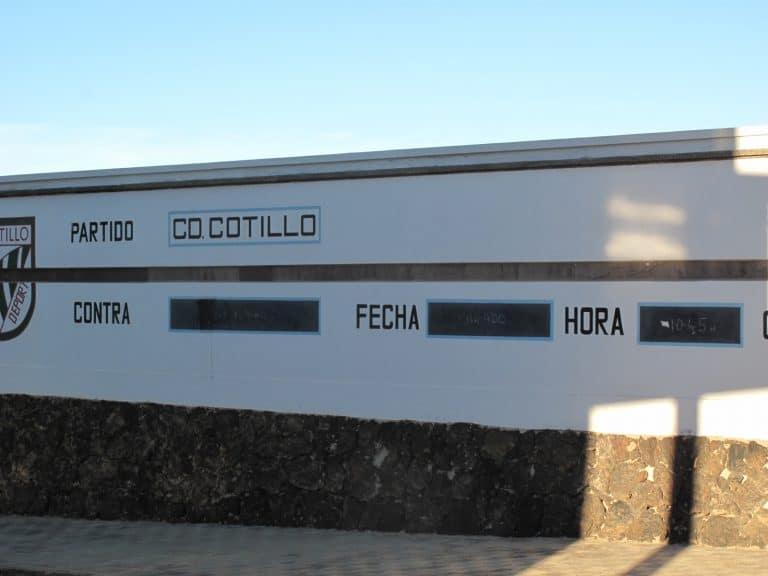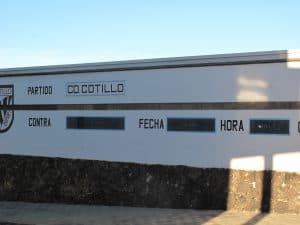 To find out information on Caleta de Fuste please click on the link to visit this very informative website.
More El Cotillo useful information will be added soon. If you can suggest any El Cotillo useful information that we have missed please contact us.