When considering where to stay in El Cotillo, the vast majority of visitors' preferred option is to stay in one of the many self-catering El Cotillo apartments there are to rent. Some have fabulous sea views, others are tucked away in quiet spots in the village..
Some apartments are in small complexes while others are independently owned and rented by their owners. Staying in an apartment, rather than in the all-inclusive hotel, allows people the flexibility to eat in if they wish, or go out and sample the food at one of the many restaurants dotted around the village.
Winter is high season here and many come for extended stays of 3 weeks or much more. Why would anyone not want to get away from the awful weather in northern Europe and spend a month or so in the lovely winter climate of Fuerteventura? That's what we did for 4 winters before moving here full time.
Staying in apartments is also much better for the village as it keeps the supermarkets, bars and restaurants in business. All-inclusive hotels are killing small businesses in other places on the island, and elsewhere in the world, as their guests rarely, if ever, leave the hotels to eat or drink and spend money outside.
There are three hotels in El Cotillo. Details can be found on this hotels page.
El Cotillo Apartments To Rent
There are plenty of nice apartments to rent in the village. Some are located right on the beach, while others are tucked away in quieter parts of the village.
These are a small selection either on the beach or with great views: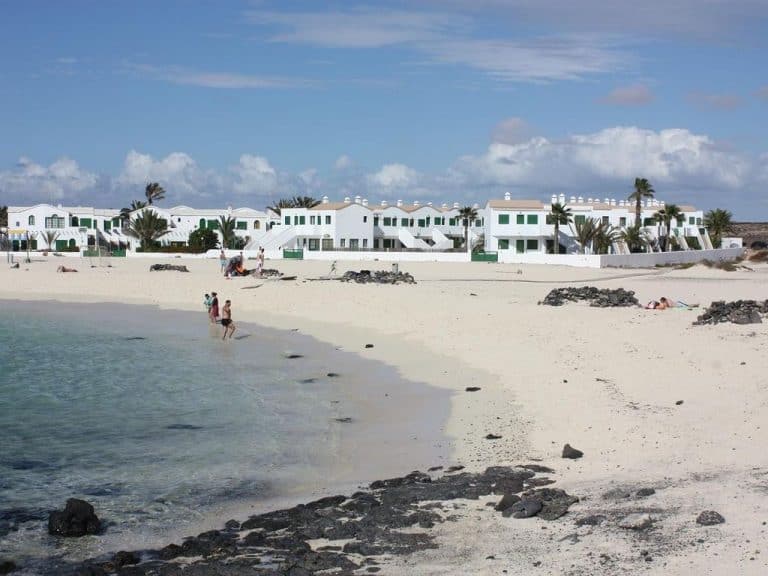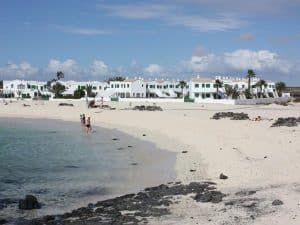 One bedroom apartment right on the first lagoon beach in the El Balcon development. Just a short walk into the centre of El Cotillo.
Click for further details and availability
---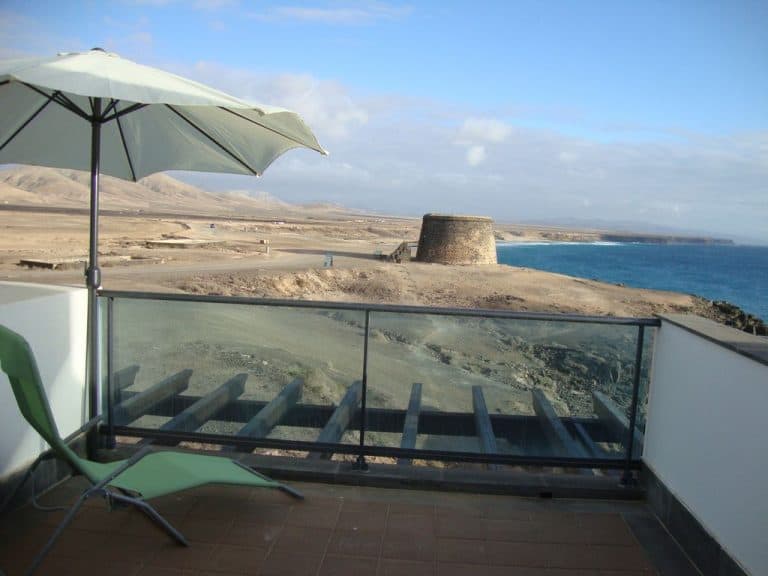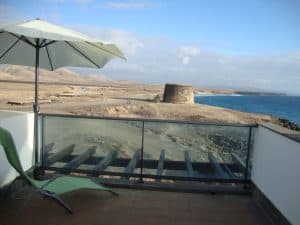 3 bedroom apartment with amazing views down the south coast of Fuerteventura. Close to the new harbour.
Click for further details and availability
---
One bedroom apartment in the Marfolin complex. The complex has a swimming pool and is directly on the lagoon beaches.
Click for further details and availability
---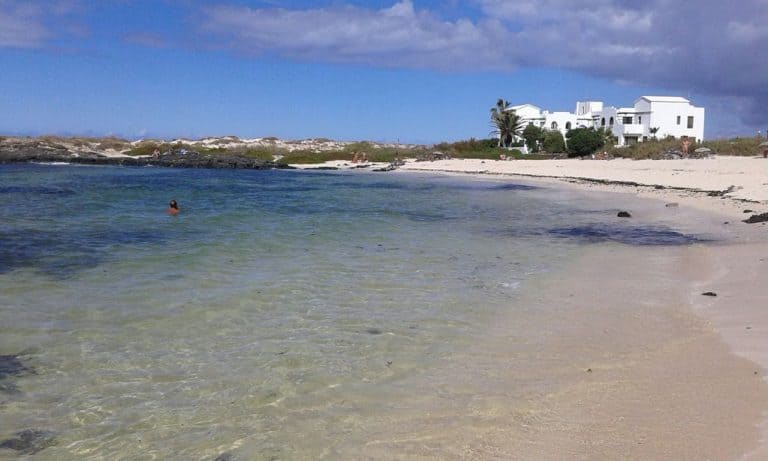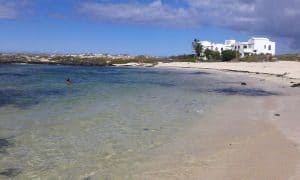 A number of 2 bedroom apartments in the popular Caleton apartments right on the beach. Very quiet location in the lagoon beach area.
Click for further details and availability
---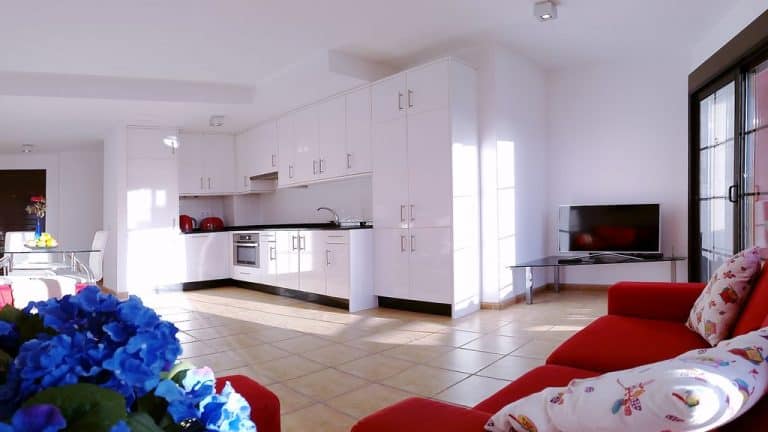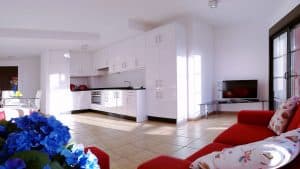 Apartment with two bedrooms and views of the countryside and the coast to the south. Close to the supermarket.
Click for further details and availability
Property Owners:
If you own a property and wish to rent it out for holiday lets then here are two popular websites to list on –