Semana Santa 2019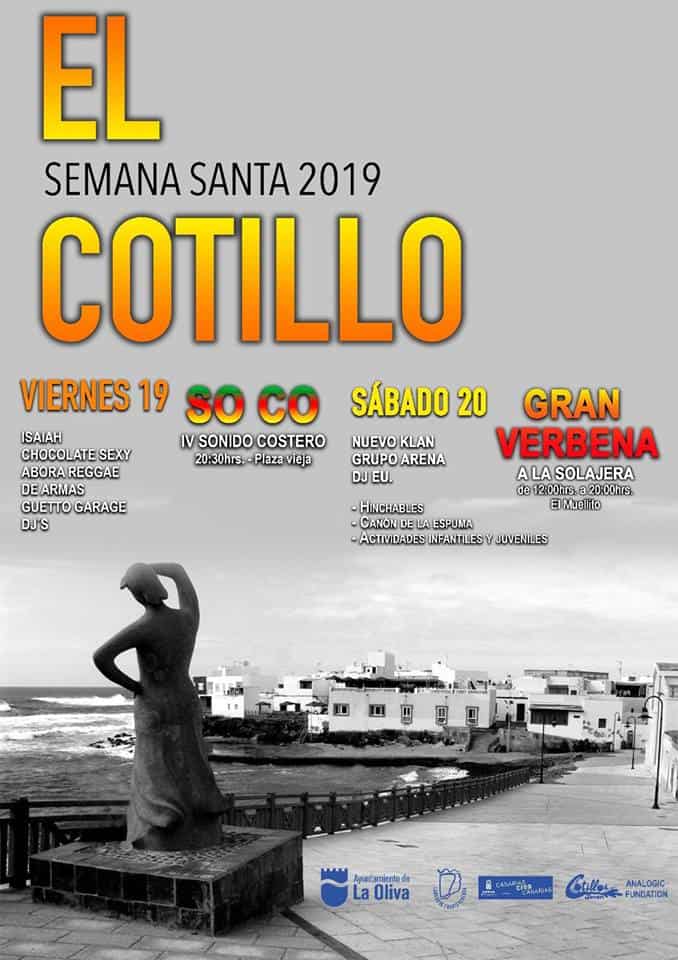 The program for the Easter weekend festivities has been made available.
It all kicks off on Friday 19th April in the evening at 20:30 in the Plaza vieja. The acts on Friday include the headliners, So Co (IV Sonido Costero) who I believe are a reggae group (but I may be wrong).
Other performers are:
Isaiah
Chocolate Sexy
Abora Reggae
De Armas
Guetto Garage
+ DJs
On Sunday 20th there will be inflatables and a foam canon in the Old Harbour and activities for children.
The music will include:
Gran Verbena a la Solajero
Nuevo Klan
Grupo Aena
DJ EU
Have fun everyone!