The El Cotillo Fiesta 2019 (Las Fiestas del Buen Viaje) provisional program is now available (see below).
The full and final program with timings is below.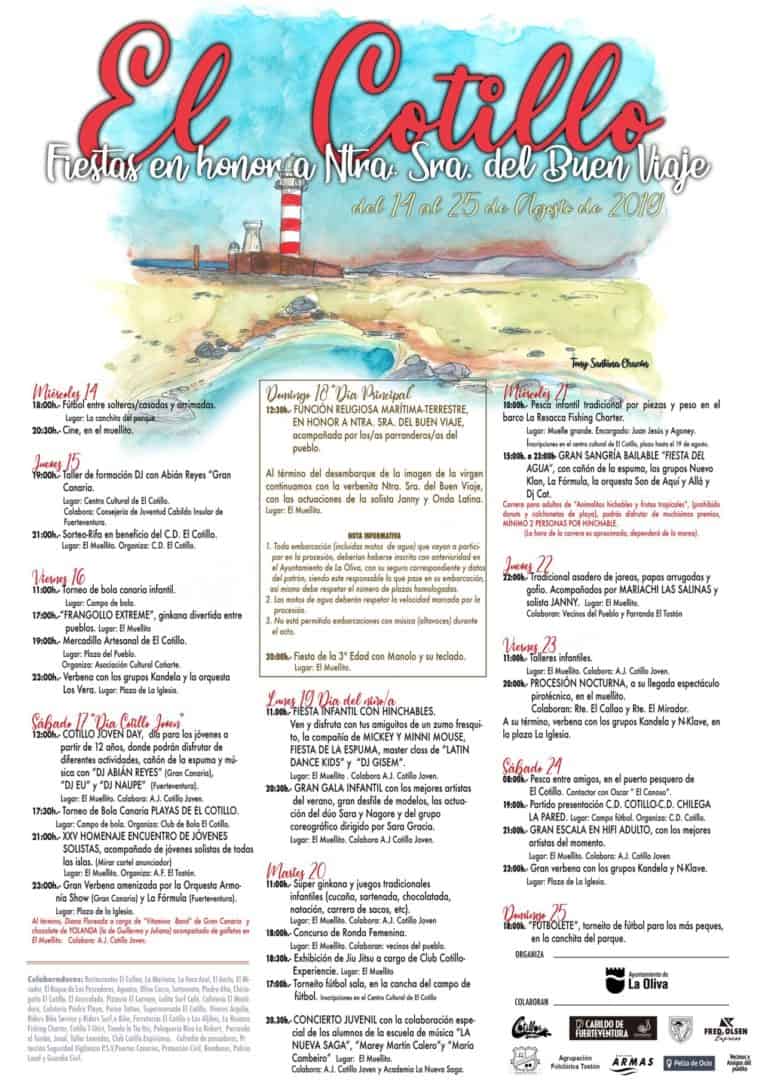 Sábado 17 – Cotillo Joven Day (Youth day)
Domingo 18 – Día Principal y Función Marítimo Terrestre de la Virgen del Buen Viaje (The main event – the fisherman's procession with the virgin statue)
Miércoles 21 – Sangría Bailable Fiesta del Agua
Jueves 22 – Asadero Popular
Viernes 23 – Procesión Nocturna y Fuegos Artificiales (Fireworks)
Videos of some of last year's events:
I will post the full El Cotillo Fiesta 2019 program as soon as it is available. Now above.