This year's Cotilleando Festival Artistico will take place (in El Cotillo of course) on 12th and 13th October.
There will be performers from Peru, Guatemala, Chile, Dominican Republic, Italy, Argentina, Bulgaria , mainland Spain as well as some from the Canary Islands.
All performances take place in the street, in various locations.
The Artists
Some of the many acts that will be performing are: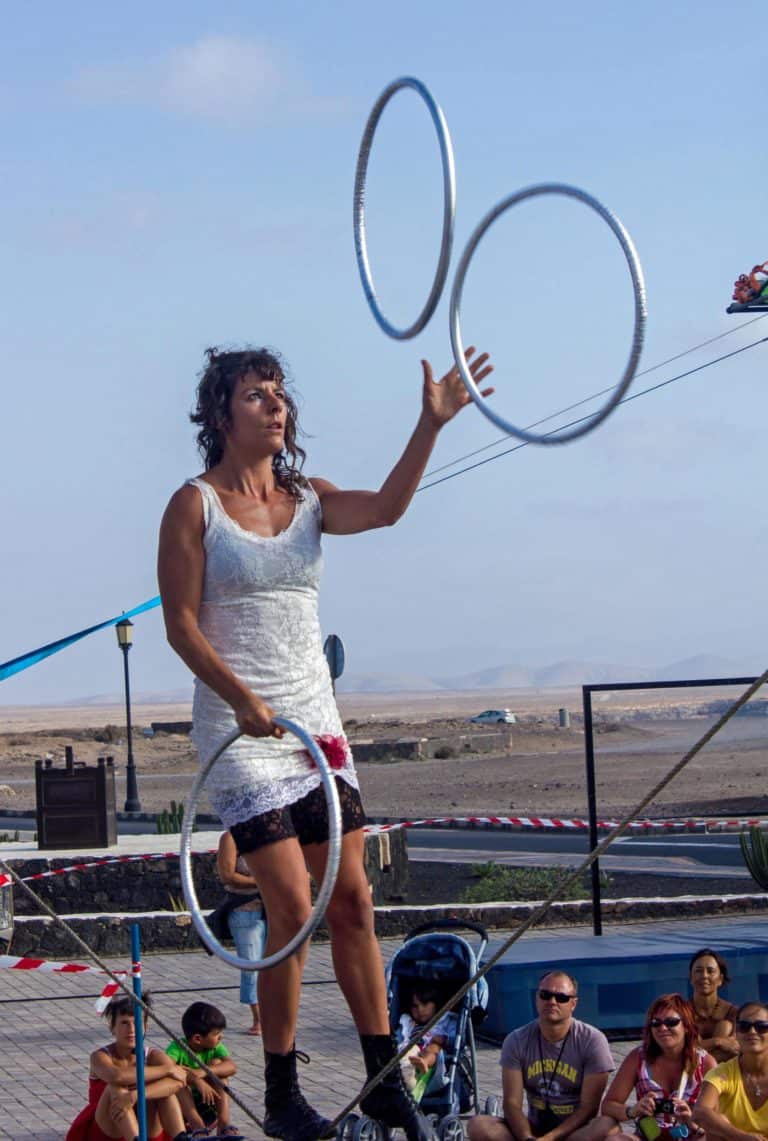 Marta Camuffi, who will be performing a show of hair suspension (acrobatics hanging from the hair)
Spectacular bubble sculptures fromYuri Bussi aka "The Crazy Bubbler"
Violinist Marilina Dobreva
the acrobats Claudia Franco and Cristian Trelles, specialists in juggling while riding a unicycle
José Luis Redondo and Jorge Albuerne (theater, clown and circus). They appeared in the first running Cotilleando and they return twith their new show, Ye Orbayu.
Experimental circus show with Andrea Sperotto and Francesco Caspani,
on Sunday, the public will be able to participate in the painting workshops, exhibitions, etc.
The final show, already a popular item in the festival, this year will come from the hand of renowned artistic director Roberto Magro, and that, without giving away the details of the show, its title is "Sunset Effect".
A full timetable will be available soon but the basic one is:
Saturday, October 12
From 7:30 p.m. the festival starts in the old square of El Cotillo and continues through the pedestrian zone of the old town.
Sunday, October 13
Activities from 5:00 p.m., and great final show at 6:30 p.m. in the Plaza de El Cotillo.
You can find out more on the Cotilleando Facebook page.
Full timetable and locations for both Saturday and Sunday: